High-speed broadband solution launches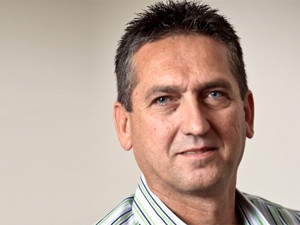 Incredible Connection has partnered with Maxwell Technology, a satellite-based Internet and data solutions provider, to bring high-speed broadband connection to areas with limited or no data coverage.
MaxConnect is a broadband solution, powered by global satellite operator Avanti Communications, that was specifically designed for SMEs and is ideally suited for the agricultural and hospitality industries, says Maxwell Technology in a statement.
Through the use of satellites, the companies are able to overcome geographical barriers, terrestrial network limitations, and other constraining infrastructure issues.
"We certainly differentiate ourselves on the basis of exclusive and innovative products, as well as providing excellent customer service and support," says Incredible Connection CEO Marco van Niekerk.
Maxwell Technology director Kallie Carlsen says advances in satellite technology have made it an affordable solution for SMEs. "Satellites provide a flexible, universal, reliable, as well as quickly deployable, means to address a wide range of communications needs, especially in rural areas.
"MaxConnect is perfect for customers who live in underserviced areas. Through Incredible Connection, customers can now select an always-on broadband package that suits their needs and their budget, no matter where they live in SA."
Broadband policy to Cabinet
Meanwhile, the Department of Communications' (DOC's) National Draft Broadband Policy is finally making its way to Cabinet.
Communications minister Yunus Carrim says the department will present a draft Broadband Policy, Strategy and Plan to Cabinet on 4 December. This comes after an international broadband policy workshop was held in Pretoria last week.
DOC spokesperson Siya Qoza says the workshop was attended by a number of international experts, including Dr Raul Katz from Columbia University; Dr Tim Kelly, an ICT specialist from the World Bank; and Phillipa Biggs, coordinator of the Broadband Commission for Digital Development at the International Telecommunication Union.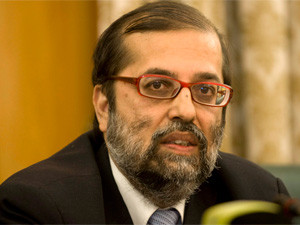 Qoza says the workshop attendees welcomed SA's draft Broadband Policy and emphasised the urgency to implement it.
According to Carrim, the workshop presented an opportunity for SA to learn from countries that have already rolled out their broadband plans. He notes that global experts and institutions have been following developments in ICT in SA since its democracy, suggesting SA remains of interest to the global community.
"This policy proposes to consolidate some of the state-owned companies to ensure we eliminate duplication of infrastructure, which SA cannot afford. We seek to encourage service-based competition in broadband. The policy also seeks to consolidate government demand," says Carrim.