Embrace BYOD to attract millennials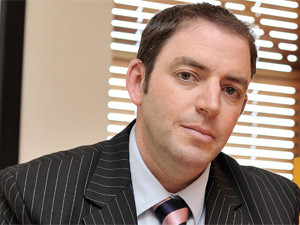 The millennial generation, who are increasingly graduating into the workplace, has rendered the old command and control approach to corporate IT a hindrance to getting the job done.
So says Sean Wainer, country manager for Citrix SA, who believes this is often where the divide between the IT department and employees begins.
As a result, he explains, IT departments no longer necessarily have to supply computing devices but rather must enable a secure connection for multiple devices to the company network, in a bring your own device (BYOD) set-up.
"Millennials use multiple devices, apps and social media as part of their everyday lives and they want to use the same behaviours, devices and applications in their work lives as they do in their personal lives," says Wainer.
Thus, he urges enterprises to support users in their preferred work styles, or they won't attract the best talent in the industry and will lose it to other organisations that have embraced new, more flexible ways of working.
Therefore, he adds, it has become more important that the IT department develops and implements a sound mobility policy that enables different types of devices to connect to the corporate network securely.
Growing pains
Wainer believes that if organisations ignore the growing trend of consumerisation, it is likely that organisational agility will be constrained because employees will be forced to use outdated, locked-down modes of working. Enthusiasm and commitment levels may suffer as a result, he notes.
According to Wainer, as tablets and similar devices become more readily available and more affordable, employees will put more pressure on IT departments to allow them to use their own devices in the workplace.
He explains that the biggest challenge IT departments will face as a result of the tablet influx is employees' perceptions that personal devices are 'plug and play' - that they can simply connect to the corporate network over WiFi and are ready to go.
Wainer also points out that, until recently, enterprises have almost exclusively focused on Windows as the platform for delivering the desktop and the majority of business applications, but the proliferation of devices has, in turn, introducing alternative platforms - Android, iOS, Web and SaaS - into the workplace as workers need secure access to all their apps, regardless of where they are located.
"This is set to come to a head in 2013 as 'standard' office-based workers morph into office-based, temporary, remote, flexi-time and mobile workers."
Minimising risk
According to Alexandra Zagury, MD for South and southern Africa at BlackBerry, the BYOD trend is transforming the IT industry and how businesses tackle the challenges of personal mobile devices brought to work by employees.
She says IT leaders are faced with risks and rewards, as BYOD has become the rule rather than the exception. To minimise risk, they need to balance the demands of business customers with the security of corporate data, while providing a consistent experience for productivity.
Zagury also notes that some companies see BYOD as a major cost-saving opportunity, while others worry that BYOD brings increased information security risk.
"However the CIO or IT manager feels about BYOD, it is essential for any enterprise to develop a strategy for the inclusion of mobile devices in the business. This is especially true as the younger, connected generation graduate into today's workforce," she says.
Wainer also points out that, in SA, he has seen mixed results from companies regarding the uptake of mobile working. "Some companies are excited about the possibilities of mobile working. Others still believe being in the office equals productivity."