Digital gets personal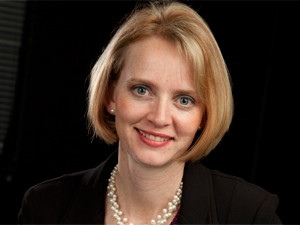 Personalisation is one of the most important strategies that companies use to provide a great customer experience, and digitalisation provides new and powerful ways to personalise everything.
So says Nicolette Singh, marketing lead at Avanade SA, who notes Watermark Consulting's Customer Experience ROI Study confirms what marketers have always instinctively believed - providing a good customer experience makes sound business sense.
Leaders in customer experience outperformed the Standard & Poor 500 Index by 26%, while laggards actually posted negative returns of -2.5%, she says.
In a recent survey, market research firm Gartner found that digital marketing spending averaged one-quarter of the marketing budget in 2014. The survey found that of the 51% of companies that plan to increase their digital marketing budget in 2015, the average increase will be 17%.
"The amount of the marketing expense budget spent on customer experience in 2014 is remarkably consistent across all key survey demographics, averaging 18%," says Jake Sorofman, research director at Gartner.
Due diligence
To Singh, personalisation builds trust and brings a business closer to the customer. "I should not have to repeat the information that you already know about me. If you have my ID number - you have my age and birthday. Don't ask me those questions again. If you have my address - ask me to confirm it. Don't ask me to give it to you again."
However, she is of the view that due diligence must be taken for personalisation as well as digital marketing.
"Is it okay to just pull out all the digital stops and wow the customers? It may be counter-intuitive, but the answer has to be no. As always in life, taking the time for a little thought is still necessary. In fact, digital technology may allow us to do a little too much."
She points out that personalisation comes in two flavours - mass personalisation and predictive personalisation.
Mass personalisation uses a customer's location, browsing behaviour or demographic information to present personalised offers or information, Singh explains. "Nothing is based on the individual per se, but the category into which he or she falls. Thus, on a travel site, business travellers get one type of experience, while family and adventure travellers get others."
She adds predictive personalisation extrapolates from what a company knows about a person to predict what might interest them. "An airline might conclude that an adventure traveller is interested most in saving time and money, while a business traveller is more interested in access to WiFi and a conference area, luxurious airport transfers or priority seating on board."
Going further
Although these are good methods, Singh believes technology allows businesses to go much further.
"Using digital marketing platforms to track a visitor's activities on one's site, and a CRM platform like Microsoft Dynamics to capture offline and online customer behaviour, one can build up a highly granular single view of the customer - past buying behaviour, current and usual location, interests and much, much more."
Nonetheless, she believes South African organisations are yet to fully embrace these technologies.
Despite all the technology, she notes, if you have my wrong data or I appear to be five different customers because I have more than one product from the company, no amount of personalisation technology is going to solve that for you.
In SA, she points out, data integrity is still the biggest challenge. "But the tools available now are amazing. I can't imagine working without marketing automation tools and being able to measure ROMI [return on marketing investment]. This is a great time to be in marketing."
Marketing is normally handed the 'buzzwords', says Singh. "So you have to figure out how to function in a new world constantly. Marketing evolves. What it looks like now will be different next year. If you are not working for a company that embraces digital, you will be left behind.
"So embrace and take baby steps - but do something. Know who your customers are and look beyond superficial segmentation techniques. And embrace data. Start loving data because this is so powerful."