Skills shortages drive BCM outsourcing
ITWeb Business Resilience 2014 speakers to address critical issues in business resilience.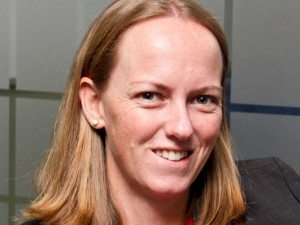 A lack of in-house skills sees local companies looking to suppliers to address their business continuity and disaster recovery requirements.
So says Tracey Linnell, general manager: advisory services at ContinuitySA. "There is definitely a skills shortage in the business continuity management (BCM) space," says Linnell. "The skills requirement of a BCM consultant or manager are diverse and require an individual that is able to, among other things, engage with senior management and executives, run simple and complex projects, facilitate workshop sessions, analyse business processes, and write reports."
They also need to be able to embed change and require other subtle soft skills, she adds.
According to Linnell, the top three business requirements among ContinuitySA's client base are the need for recovery seats to enable staff to continue working should the primary site not be available; the design and implementation of IT disaster recovery solutions; and the development of business continuity and disaster recovery plans.
The latter, she explains, are required from a "consulting service due to the lack of internal knowledge and expertise on this subject or resource constraints due to the volume of work to be performed".
Linnell believes there has been an increase in demand for business continuity solutions over the last two years. "This has been driven by a number of causes, ranging from power/electricity outages, incidents such as fires and strikes, and an increased focus on BCM due to corporate governance requirements such as those contained in King III."
Linnell will be among the international and local business resilience and BCM subject matter experts that will present at the third annual ITWeb business resilience event, to be held in Johannesburg in later this month.
Other speakers include Lyndon Bird, technical director of the Business Continuity Institute (BCI), world-renowned crisis communications expert, Alan Hillburg, and Jeremy Capell, senior manager: risk advisory at Deloitte, who will be discussed the threats posed to business continuity by cyber crime.
The one-day conference will be followed by a half-day workshop facilitated by well-known trainer Mark Penberthy (FBCI), who will give delegates all they need to develop an effective business impact analysis or update their existing BIAs. Click here to find out more and register for the event.