Raspberry Pi Compute Module on sale in SA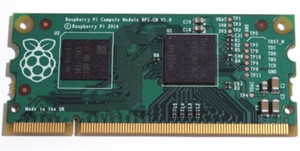 The Raspberry Pi Compute Module is now available in South Africa through reseller RS Components.
The Raspberry Pi is a barebones computing system squeezing CPU, IO, memory and connectors into a package the size of a pack of cards. The system has gained popularity with hobbyists and educators, with a rapidly growing open source software community and wide selection of add-on modules and sensors.
The compute module brings the same components to industrial users, designed for use in embedded systems or similar environments, making the Pi ecosystem more accessible to professional users.
"The idea for the Compute Module came about from our observations of how a substantial number of industrial and commercial equipment designers were incorporating a Raspberry Pi into their end system," says Eben Upton, founder of the Raspberry Pi Foundation. "We wanted to find a solution that would provide them with all the computing resources of the Raspberry Pi in a compact format but leave the IO to the end system manufacturer."
The Raspberry Pi Compute Module offers the same internal components as a standard Raspberry Pi: a Broadcom SoC (system-on-chip), 512MB of RAM and 4GB of storage. The module is packaged on to a 67mm board with a standard DDR2 SODIMM memory connector for easy integration into custom PCBs.
Raspberry Pi has also designed a connector kit to assist in development: the compute module can be connected into the kit, providing power and most of the standard IO connectors of a regular Raspberry Pi device.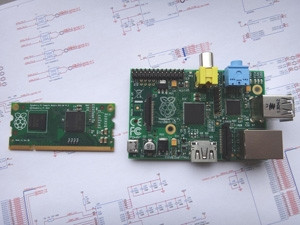 "Raspberry Pi is showing that it is going beyond its original concept as an educational programming tool to provide embedded engineers with a fast, affordable way to develop their embedded system," says Glenn Jarrett, global head of product marketing at RS Components. "We envisage that developers will accelerate the development process by tapping into the resources of the wide Raspberry Pi community that has grown up over the past few years."
The connector kit (including a compute module) is priced around R2 200. In bulk, the compute module is expected to ship for around R320.