Speed, agility top choices for implementing IaaS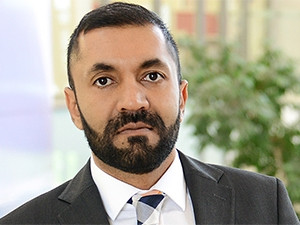 An Oracle-ITWeb survey reveals agility is the number one priority for organisations when deciding on implementing infrastructure-as-a-service (IaaS).
Conducted online during March, the survey set out to determine and assess IaaS adoption trends in SA.
Besides agility, which was identified as a top priority by nearly a third of respondents, cost savings also emerged as a major priority, with 32% respondents choosing it as a key factor to adopt IaaS solutions.
Commenting on the trends identified by the IaaS survey, Hemant Bhoola, director of sales consulting for technology at Oracle, says: "IaaS allows customers to go to market faster. Being able to access a secure and scalable infrastructure will help customers to run any workload in the cloud for instant added value and productivity for their business."
Measure, then improve
It also emerged from the survey that 63% of respondents cited IaaS system management capabilities as very important. Only 5% said IaaS is not that important.
"Peter Drucker said if you can't measure it, you can't improve it. Managing cloud capabilities allows customers to get improved services. The time has come for an organisation to be able to access a suite of next-generation integrated monitoring, management and analytics cloud services that leverage machine learning and big data techniques against the full breadth of the operational dataset," adds Bhoola.
"Cloud management services also help customers improve IT stability, prevent application outages, increase DevOps agility and harden security across their entire application and infrastructure portfolio.
"With efficient cloud management, you can eliminate disparate silos across end-user and infrastructure data, troubleshoot problems quickly, and run IT like a business."
According to the survey, half of the respondents said they are interested in metered services. The remaining respondents were evenly split between un-metered (27%) services and unsure.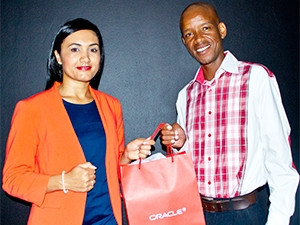 Commenting on this trend, Bhoola points out: "Metered service is a prepaid offering, and is also referred to as a 'committed' offering. A metered cloud service, like IaaS, is where you are charged based on the actual usage of the service resources on an hourly or monthly basis.
"A metered service allows the cloud customer to select resource configurations for a service and virtually for any volume or capacity to meet their requirements.
"Customers can change their service capacity as needed and that will accordingly increase/decrease their bill. Metered services are recommended for customers who are able to predict their required usage."
Cloud drives innovation
When asked what platform would be of interest for IaaS cloud, 38% cited x86, while mainframe came in second at 32%.
"The choice of platform should be one that is open, secure and scalable. IaaS is based on open standards and should comply to ISO 27001, HIPAA, SOC1 and SOC2 certifications," Bhoola explains.
"Cloud service must offer best-in-class services across software-as-a-service (SaaS), platform-as-a-service (PaaS), and IaaS, and should allow you to put cloud in your own data centre, which helps organisations drive innovation and business transformation by increasing business agility, lowering costs and reducing IT complexity."
Data sovereignty
Just over half (51%) of respondents indicated data sovereignty is a stumbling block to adopting IaaS cloud.
Bhoola explains that "data sovereignty is the concept where information which has been converted and stored in binary digital form is subject to the laws of the country in which it is located".
"Some customers may be forced to retain and keep data in a country. IaaS allows customers to run services in their own data centre. Customers can now leverage the latest innovations for the rapid development that cloud provides, all while meeting any data sovereignty and residence requirements."
The survey also revealed cost is the most important differentiator for IaaS (38%), while 25% cited performance, and 15% chose management.
IaaS is based on a subscription model that provides huge OpEx cost advantages and portability of IT spending.
Cloud requirements
An overwhelming majority (84%) of respondents indicated the ability to rapidly scale up and down is indeed important.
"Cloud consumers can select a shape that meets the requirements of their workloads with a sufficient buffer for intermittent spikes in the load. If you're not sure what shape is appropriate, then start small, experiment with a representative workload, and then settle on a shape. This approach may help you achieve an optimal trade-off between resource allocation and performance," notes Bhoola.
He advises organisations to choose a service provider that gives customers a complete choice between SaaS, PaaS and IaaS.