Huge Group moves listing to JSE main board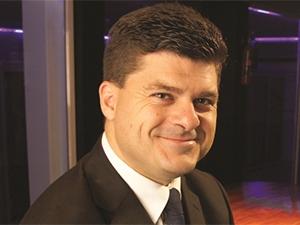 Johannesburg Stock Exchange (JSE)-listed tech company, Huge Group, will move its listing from the Alternative Exchange (AltX) to the JSE main board.
Huge Group will fall under the "mobile telecommunications" list of the main board, joining the likes of MTN, Blue Label Telecoms and Vodacom, from 1 March.
CEO James Herbst says the move expands the audience to which Huge Group can market its business and investment proposition.
"This will have the advantage of building our reputation and improving the liquidity of our traded share," Herbst told ITWeb via e-mail.
He says the company has fulfilled all of the criteria for a main board listing as laid down in the JSE's listings requirements, and will move across at the end of the month.
"The greater the number of investment houses to whom we speak, the greater will be the understanding of our business and investment case. The more people understand what we do, the greater will be the appetite to invest in our company and to grow with us."
Huge Telecom, the principal operating subsidiary of Huge, provides communications services to corporate organisations and residential customers in South Africa and says it has over 11 000 customers.
Huge Telecom also supplies fixed wireless GSM connectivity as a substitute for fixed-line connectivity.
Herbst believes the provision of fixed wireless connectivity is possibly one of the great opportunities in the telecommunications industry at the moment. He says his company wants to "demonstrate to the investment community what an attractive proposition we bring to the market".
The small cap company's share price was trading at R4.45 by mid-morning.