SA call centres jump on Watson bandwagon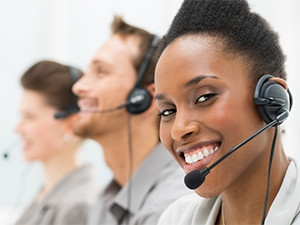 The South African call centre industry has taken the front seat in the adoption of IBM's cognitive computing system, Watson.
So said Craig Holmes, VP for cognitive solutions for IBM Middle East and Africa, speaking to ITWeb on the sidelines of the company's Watson 2017 Summit held in Kylami today.
Watson is an artificially intelligent computer system capable of answering questions posed in natural language. The supercomputer shot to fame after it beat expert "Jeopardy" quiz show contestants in 2011, and is named after legendary IBM president Thomas Watson.
Holmes explained that local call centres are moving to invest in Watson as they look to venture into the chatbot space.
In October last year, IBM unveiled Watson Virtual Agent, a cognitive conversational technology that allows businesses to build and deploy "conversational agents".
According to the computing company, these agents, or "bots", have emerged as businesses look to improve customer engagement, offering customers quick responses to queries and addressing potential issues in real-time.
During the event, Roland Naidoo, head of customer operations support at Multichoice, revealed that the company is in the pilot phase of deploying Watson-based chatbot technology in its call centre facility.
Holmes noted that cloud computing has seen the price of deploying Watson technology going down over the years, thus becoming attractive to local call centres.
The other South African industries also looking into the technology are healthcare and the insurance sectors, Holmes noted.
Also speaking during the event, Inderpal Bhandari, IBM's chief data officer, said cognitive systems have four main attributes.
"They are able to learn their behavior through education," Bhandari noted. "Cognitive systems support forms of expression more natural for human expression and their primary value is their expertise. Their reasoning approach continues to evolve as they experience new information, scenarios and new responses."