Companies need to digitise time-tracking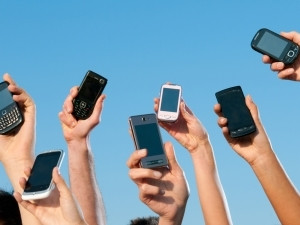 A survey undertaken by global research firm Changepoint shows manual methods of time-keeping are still being used by companies, even though employees would prefer an app.
The company quizzed 800 executives, IT managers and project management pros about their work processes, in the "Mobile Keeps Business Moving Forward" survey.
The report found that although the vast majority (78%) of employees want to use mobile time-tracking apps, only 11% currently do so. Instead, organisations rely on old-fashioned methods, including Excel spreadsheets (28%) and pen and paper (36%).
It also uncovered how inaccurate data collected via outdated tracking methods and technologies threatens to stymie the growth of businesses that refuse to change.
For example, the majority of managers (77%) were not fully confident the timesheets they approve are correct, while nearly half (49%) of those responsible for submitting time entries are not confident they are accurate either.
"Mobile is second nature but some of the most agile, tech-forward businesses still use spreadsheets and paper to collect business-critical data despite its impact on staffing and project decisions," says Eric Bergman, Changepoint VP of product management.
Other survey findings show 95% of respondents use mobile for work-related tasks, and 35% bring three to four devices to work.
"Technology frees employees to work anytime, anywhere, from any device," says Bergman.
"Applications like e-mail and messaging have evolved to meet the needs of today's hyper-connected, mobile workforce. Time-tracking should be simple, easy and offer the same flexibility."
There isn't an app for that
However, a new e-book on company culture in the 21st century shows technology is only part of the answer. And if not used correctly, will overwhelm employees.
In less than five years, 60% of the total US workforce will be freelance, which equates to 60 million people, and authors of 'Canvas Culture' say the trend is not far off globally.
The future workforce will be displaced and highly connected. However, the authors warn the answers to how to run the new work teams will not be found in technology, as it merely provides tools that need to be used correctly.
Technology like Slack, Trello and Asana have introduced new tools to bolster teamwork by providing more flexible channels to communicate tasks between employees. However, the effectiveness of these tools depends on the ability to incorporate them into the company culture to avoid reverting to unproductive habits such as countless e-mails and lengthy meetings, explain the authors.
Culture Canvas is a free e-book created by South African digital transformation consultancy &Innovation and Dutch entrepreneur Kevin Weijers. It was the result of both partners working together for 10 days at #cocreate2Accelerate, an event initiated by consulate general of the Kingdom of the Netherlands in SA.