Telkom not planning more job cuts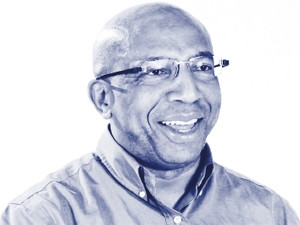 Telkom does not foresee further staff cuts in the next year, but is making no promises. This as the telecoms operator laid off or redeployed over 4 300 staff in the past financial year to cut costs.
The company spent R2.2 billion on voluntary early retirement and severance packages for 3 878 employees, while a further 437 were affected by outsourcing.
Group CEO Sipho Maseko says Telkom is not anticipating any more cuts going forward, but "when the environment changes on you, you need to be able to respond".
"The stronger emphasis will now be on how we drive growth ? not that we will neglect costs, we will continue to manage costs ? but I think the focus will be how we grow the firm a lot more aggressively than we have," he told journalists and analysts during Telkom's full year results presentation in Midrand yesterday.
CFO Deon Fredericks says Telkom is now reaching manageable levels in terms of employee costs.
In 2014, the staff cost to revenue was 29%. In 2015, that had dropped to 27.7% and now it is sitting at 24.7%. Fredericks says the plan was to get to 24% over four years, a target he expects to hit in the next financial year.
In the past two years, Telkom has shed over 5 400 jobs, with staff numbers sitting at 13 766 at the end of March 2016.
It says in the past year it reduced its semi-skilled workforce by almost 47%. The "junior management or supervisory category" reduced its workers by 25%. Middle management was reduced by almost 15% and there was a 4% decrease in senior management.
Openserve's struggles
Telkom's redesigned wholesale and networks division, Openserve, bore the brunt of the staff cuts over the past year. Maseko says around 3 000 people lost their jobs in this division.
"Openserve has had a very difficult time in the past year. The lion's share of people that have had to leave have come from that part of the organisation and the highest concentration of labour relations are in that part of the organisation."
He says management has engaged with staff in the correct way. "To be able to go through what they have gone through without having any industrial action has been pretty phenomenal actually."
Ultimately, he says, the cost-cutting at Openserve helped the division to become competitive as it was able to bring prices down and evolve products to drive growth.
Overall, Telkom managed to reduce staff expenses by almost 10% in the past year, to R7.9 billion, as part of a three-year turnaround strategy.
Moving forward
Maseko says the turnaround has been successful but acknowledges there are still "some things that we have begun that we will have to complete".
"We are just coming out of a very difficult period, therefore we must be careful of being triumphalist about this.
"We have taken our staff through quite a painful period of change over the past three years, a lot of uncertainty [over their jobs] and there have been big decisions in a very difficult economic environment."
Telecommunications and postal services minister Siyabonga Cwele praised the telco for its ability to change its own fortune over the past few years, but says "more work still needs to be done".
"It is most pleasing to see the strong performance Telkom has achieved in such a competitive national and global environment. We welcome that Telkom has performed steadily over the past four years, especially given there were suggestions that it be sold," Cwele said in a statement.
He said the current share price is a demonstration of the "correctness of government's decision to keep its investment in the company". The minister also noted Telkom's transformation can provide useful pointers on how to change the fortunes of state-owned companies (SOC).
"It is noteworthy that the board and management did not request a capital injection to change the fortunes of Telkom. As shareholders, all we gave Telkom was a level of autonomy while ensuring accountability of this SOC."
At 31 March 2016, the government owned 39.3% of Telkom's shares, while the Public Investment Corporation owned another 11.4%.
Signed and sealed
At an update briefing this morning, Telkom announced it will not initiate any forced retrenchments for the next two years. This forms part of a collaborative partnership agreement with organised labour that also limits outsourcing to less than 1 000 employees over the next two years.
The agreement, which is effective from 1 June, has been signed by the South African Communication Union and Solidarity, while the Communication Workers Union has agreed in principle.
The agreement covers Telkom's 11 000 unionised employees, out of a total head count of just over 12 500 at the end of May.