Seedstars World kicks off in Cape Town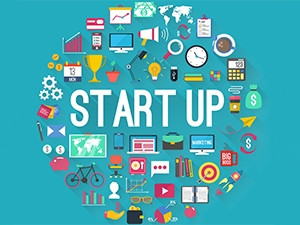 Today, 10 start-ups will participate in the first of three Seedstars World pre-selection events for the title of the "best start-up" in SA.
Seedstars World is hosting pre-selection events in Cape Town, Durban and Soweto in search of the most promising seed-stage start-up of Seedstars World South Africa 2016.
The best South African start-up will go on to compete at the Seedstars Summit, which takes place every year in Geneva, Switzerland.
Seedstars World, a global early-stage start-ups competition for emerging markets and fast-growing start-ups, identifies the best seed-stage entrepreneurs and provides them with an opportunity to win up to $1 million and network with investors and mentors from around the world.
"Year over year, Cape Town is bringing its best foot forward and showcases the incredible variety and diversity, but also quality of companies that are being built right here in Cape Town. We are very much looking forward to being inspired by the pitches," says Marcello Schermer, regional manager for Africa.
Jayshree Naidoo, head of the Standard Bank Incubator, adds: "To provide local entrepreneurs with this opportunity and aiming to deliver the best possible event, Seedstars World is closely working with Standard Bank as we continue to support entrepreneurs with their growth and development needs through incubation programmes in Johannesburg, Durban and Cape Town."
On the list of the 10 start-ups that will pitch at the pre-selection event in Cape Town is last year's winner of the MTN Business App of the Year Awards, WumDrop. Wumdrop allows people to pick up and drop off anything with the click of a button.
Other Cape Town start-up contenders include Crew Pencil, AirSME, Britecamp, Carerott, Farmboek, iMobiMama, Pargo, The Student Hub and Tribal Tourist.