MTN invests more in Iran Internet Group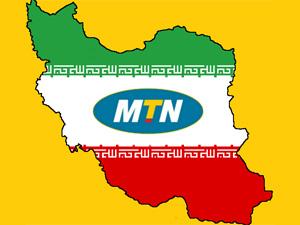 MTN has upped its investment in Iranian e-commerce business, the Iran Internet Group (IIG), as the group announced the closing of a funding round led by MTN Irancell.
IIG launched in 2014 and runs Snapp.ir, a popular car-hailing platform in which MTN invested over R300 million in October, as well as online marketplace Bamilo.com and food-ordering service Zoodfood.com.
MTN Irancell did not disclose how much money was raised in the latest funding round but says the capital will further accelerate IIG's growth across the country.
"The funds will also enable the group to strengthen the market leadership of its existing businesses and launch new businesses capitalising on existing opportunities in Iran's internet space," the MTN group said in a statement.
MTN told Reuters last year that it planned to expand in Iran, where it has a leading position but from which it has not been able to repatriate profits until recently due to US sanctions on the country.
"Over the past two years, we have seen incredible growth at IIG, and this investment by our local partner is testament to the strength of the group's business model and management team," according to Herman Singh, MTN group chief digital officer.
MTN Irancell CEO Alireza Dezfouli adds the company plans to use the partnership to explore synergies between the businesses.
"We have been watching IIG closely since its launch, and have been continually impressed with the strength of their team and the speed at which they have grown. In a very short time, their businesses like Snapp and Zoodfood have quickly managed to establish themselves as leaders in their field."
The MTN Group owns 49% of Irancell and is now also a major shareholder of the Iran Internet Group. MTN Irancell is the second-largest mobile phone operator in Iran and as at 30 September 2016, had 47.8 million subscribers in the country.
MTN operates in 22 countries in Africa and the Middle East, and at the end of September had a total of 234.7 million subscribers across its operations - Iran is its second biggest market when looking at subscriber numbers, behind Nigeria.