Market unhappy about Bohbot departure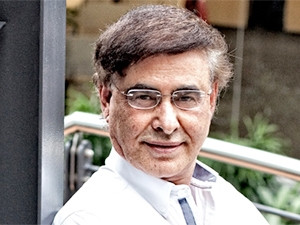 The market was not happy about news that EOH founder and CEO Asher Bohbot will step down after 19 years leading the company. The technology services group's share price dropped almost 7% on the back of the news, closing at R125 per share yesterday.
EOH said Bohbot will leave at the end of June and will take a six-month sabbatical. During this time, he will be available in an advisory capacity, following which he will re-join the board as a non-executive director.
Yesterday's closing price is the lowest the share has been in the past 12 months, according to Bloomberg data, and was a considerable drop on the group's 52-week high of R174.83 on 3 October 2016. EOH's share price has fallen 4.6% in the past year and is down 23.6% year-to-date.
However, the stock's performance has been historically strong, with the share growing by 268% over the past five years, and 1 443% over the last 10 years.
As CEO, Bohbot is largely credited for driving EOH's growth strategy over the years. The company employs 10 000 staff and has 134 points of presence in SA, while its scope stretches to another 32 countries in Africa.
Zunaid Mayet is taking over as group CEO, moving from his current position of CEO of the EOH Industrial Technologies division, a business he started six years ago.
EOH reported 31% revenue growth for the year ended 31 July 2016, to almost R12.8 billion. Headline earnings per share increased by 25%, to 719c, as the group focused on growing its local business offerings and expanding into the rest of Africa and the Middle East.
In March, the JSE-listed technology services firm put out another strong set of financial results, with interim revenue from SA growing by 21% to R7.2 billion, for the six months ended 31 January 2017.