Best and worst performing tech stocks of 2017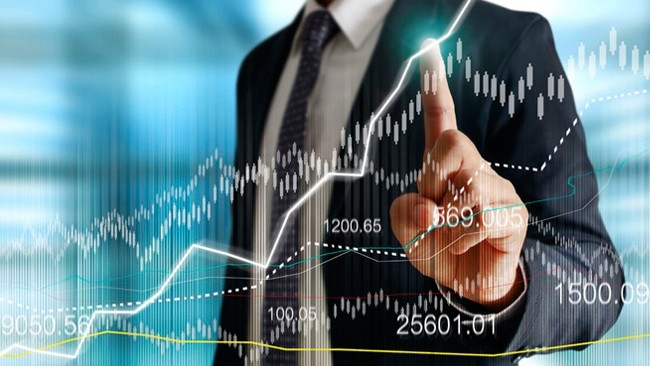 Tech and telecoms stocks for the most part fared badly in 2017, with more than half of those listed on the Johannesburg Stock Exchange (JSE) dropping in value during the year. However, fleet management and telematics services seemed like a good business to be in, with the top two performing stocks both operating in that space.
Fleet telematics solutions provider MiX Telematics was the top performing stock of the year, growing by 74.28% year-to-date (YTD) and by 84.66% over a one-year period. Fellow fleet management and telematics services provider, Cartrack, also had a good year, taking second place, with a stock price increase of 73.52% YTD and 87.77% over a one-year period.
Naspers was in third place, with its stock growing by 61.11% YTD and by 73.48% over a one-year period. The global Internet giant increased its lead as the most expensive stock on the bourse, with each share worth R3 415.49. It remains Africa's biggest company by market value, with its market cap growing during the year to over R1.5 trillion.
Altron was in fourth place, growing its share price by 28.85% YTD, while Huge Group rounded out the top five with an increase of 18.99%. Other good performers included Ellies, which grew its share price by 15.63%; Mustek, which increased by 8.16% YTD; Datatec, which was up 6.36%; and Reunert, which inched up +1.01% YTD.
Telco troubles
It was not a good year for telecoms operators and none of SA's telcos achieved positive share price growth in 2017. The best performer was MTN, which saw its stock drop by 2.38%, while Vodacom's share price fell 4.61% during the year. On a one-year basis, the two performed slightly better, with MTN growing by 16.35% over 12 months and Vodacom's stock improving 4.83%.
Blue Label Telecoms' significant investment in operator Cell C during the year did little to spur confidence from investors, and the Blue Label stock was down 30.83% YTD and 31.44% over a one-year period. Telkom fared the worst, dropping 38.39% YTD and 32.42% over one year, making it the fourth worst performing tech or telecoms stock overall.
Worst performers
The worst performer of the year was ICT services provider, Adapt IT, which saw its stock fall 60.01% YTD. Technology services company EOH was close behind after a rocky year on the bourse - its share price fell 59.20% YTD.
The third worst performer was diversified digital technology group, Ansys, which saw its stock fall 50.94% YTD. Telkom, TeleMasters, Blue Label Telecoms and Capital Appreciation all saw their stock drop by over 30%.
4Sight Holdings only listed on 19 October 2017, therefore no YTD or one-year data is available. However, since listing, the share price has dropped 17% from R2.05 at listing to R1.70 per share at the close of trade on 14 December 2017.
* Share prices are all as at the market close on 14 December 2017; data from Bloomberg.
** Year to date % change was calculated between 5 January 2017 and 14 December 2017.
IT and telecoms stock performance in 2017
| | | | | |
| --- | --- | --- | --- | --- |
| Company | Share price | % change YTD | 1YR return | Market cap |
| MiX Telematics | R6.10 | +74.28 | +84.66% | R3.674BN |
| Cartrack | R19.00 | +73.52% | +87.77% | R5.700BN |
| Naspers | R3415.49 | +61.11% | +73.48% | R1.501TN |
| Altron | R11.21 | +28.85% | +24.69% | R4.474BN |
| Huge Group | R9.40 | +18.99% | +17.50% | R1.651BN |
| Ellies | R0.37 | +15.63% | +48.00% | R243.315MN |
| Mustek | R5.30 | +8.16% | +12.85% | R429.300MN |
| Datatec | R53.50 | +6.36% | +13.81% | R11.340BN |
| Reunert | R70.00 | +1.01% | +12.56% | R12.903BN |
| MTN | R131.73 | -2.38% | +16.35% | R248.215BN |
| Vodacom | R144.00 | -4.61% | +4.83% | R247.884BN |
| Net1 UEPS | R154.00 | -4.77% | -9.14% | R8.767BN |
| Alviva (Pinnacle) | R17.25 | -7.45% | -0.22% | R2.846BN |
| Jasco | R0.69 | -27.37% | -22.80% | R158.230MN |
| Capital Appreciation | R0.69 | -30.30% | -23.93% | R1.073BN |
| Blue Label Telecoms | R12.45 | -30.83% | -31.44% | R10.888BN |
| TeleMasters | R0.50 | -33.33% | -5.15% | R21.000MN |
| Telkom | R46.00 | -38.39% | -32.42% | R24.240BN |
| Ansys | R0.78 | -50.94% | -40.00% | R359.6MN |
| EOH | R64.48 | -59.20% | -59.37% | R9.802BN |
| Adapt IT | R6.27 | -60.01% | -60.38% | R1.007BN |
| 4Sight Holdings (listed October 2017) | R1.70 | N/A | N/A | R 710.781MN |