Waspa revamps code of conduct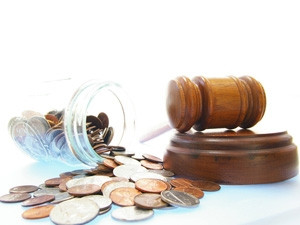 The Wireless Application Service Providers' Association (Waspa) has unveiled its revamped code of conduct effective from today, in a move marking the 10th anniversary of the association's existence.
Waspa says version 13.1 of its code will govern the way members interact with SA's cellphone users, while it has also merged its advertising rules with the code of conduct to produce a single regulatory document.
Casper de Villiers, Waspa chairperson, says the code "draws on the ever-changing technological landscape and Waspa's 10 years' experience as a self-regulatory body to ensure that operating guidelines are perfectly clear to our members".
He notes that being self-regulating means the code can be adapted according to changing technologies and market circumstances.
According to Waspa, members were notified of changes to the code in May and were given 90 days to become accustomed to it by being allowed to operate according to either version 13.1 or the older version until it fell away today.
Legal compliance
According to Waspa's Code of Conduct Committee, significant changes include alignments with legislation such as the Electronic Communications and Transactions Act (ECTA), the Consumer Protection Act (CPA) and the Protection of Personal Information Act (POPI).
"This means that members who align their activities with the Waspa code will be in full compliance with the applicable legislation," the association says.
James McNab, Waspa board member, added the association would work to ensure compliance among members. "Punishments [for breaching the code or laws] can vary. When it goes to adjudication, an independent lawyer looks at the offence and the sanction could be a reprimand, a fine, or expulsion, depending on factors such as the number of consumers affected or whether it is a repeat offence," he says.
Waspa adds the code's section dealing with subscription services has been changed to align it with the cellular network operators' double opt-in process. This is in a bid to protect users from being subscribed to services without their express permission.
The association notes it now has more than 275 members with a 60/40 split between full and affiliate members. The new code can be accessed on the association's Web site.