MVNOs cheaper than established operators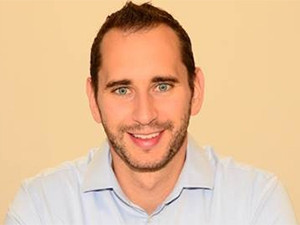 On a price comparison basis, SA's mobile virtual network operators (MVNOs) are beating the established operators.
This is according to the latest Tariffic "Perfect Package Tracker" quarterly report, which analyses the new MVNO packages and compares them to the cheapest post-paid contracts available to consumers.
It discovered MVNOs are cheaper than the network operators in four out of five cases studied, with me&you mobile offering particularly competitive deals on both voice and data.
Tariffic uses its software to match cellphone users with the cheapest tariff plans and bundles, according to their behaviour. It also measures the changes in the cellular market by finding the best contracts and bundles for the same users every quarter.
Cell C piggyback
According to Tariffic, 2015 has seen a slew of new MVNOs launch in the South African market. Like Virgin Mobile before them, it notes, all of these MVNOs piggyback on the Cell C network and attempt to differentiate themselves by decoupling the purchase of a phone and contract.
Many consumers ask whether these MVNOs are cheaper than the big mobile networks and whether they can save money by migrating from Vodacom, MTN and Cell C to one of these new players, Tariffic points out.
"In four out of the five cases that we explored, the MVNOs performed better than the best network performer, making them very affordable for consumers," says Antony Seeff, CEO of Tariffic. "It must be noted though that the packages we surveyed do not come with any phones, and so if it's a phone you're after, you may be able to find a cheaper deal with one of the networks."
According to the tracker, me&you mobile was the cheapest of the MVNOs in three of the five users modelled. The MVNO's R300 unlimited voice offering proved particularly fruitful for one consumer sampled, saving her over 50% compared to the other MVNOs. It must be noted, however, that according to the me&you Web site, this package is only available for the first 1 500 subscribers.
Me&you mobile also offers competitive call rates, with rates as low as 39c/min on its high-end packages, says Tariffic, adding me&you mobile's 5GB bundle is much cheaper than offerings from other operators. Even though me&you mobile does not offer data contracts, its voice contracts with data bundles added on are a wise choice for data users.
Even though FNB Connect offers some competitive pricing compared to the network service providers, the report says its pricing has proved to be more expensive than the competing MVNO offers for four out of the five users modelled. This is due to FNB Connect's very high out of bundle call rate of R1.50 per minute.
The report notes Virgin Mobile may have fallen off the radar for some, but it offers some affordable 12-month and month-to-month packages. Nonetheless, it points out Virgin Mobile's selection of data contracts is very limited, and with a high out of bundle rate.
Mr Price Mobile (MRP) has proven to be a niche player in the cellular space, with only two tariffs available and a small selection of handsets on offer. It is interesting to note the standard call rates on MRP vary from R1.79 per minute to 79c per minute depending on whether a user takes a SIM-only or a handset deal, Tariffic states.
Limited opportunity
ICT veteran Adrian Schofield says MVNOs exist on the backbone networks of the established operators, which limits their opportunity for aggressive pricing, unless they use income from other products and services to subsidise their mobile clients.
"MVNOs must use the brand loyalty of other products and services to take up mobile services. In my opinion, MVNOs will always be a niche market - a thin veneer on the foundation built by the dominant players."
William Hahn, communications analyst at Gartner, says MVNOs have made significant inroads in certain developed markets, particularly where the regulatory environment and support is favourable and the population is both diverse and mature.
This creates opportunities to create a value proposition that a "light" provider can tackle more easily than the largest incumbent operators, he points out.
Hahn notes the cost model for South African carriers was never set in stone. "The majority of inter-carrier agreements are bilateral and not public. Especially when a small MVNO negotiates with a large carrier, it's hard for them to be confident they're getting either the best price or a stable one.
"All MVNOs need access to network; by definition if they provide their own they're not virtual. Typically, the third and fourth market operators will be quite willing to partner with MVNOs because they have as much (or nearly as much) spectrum as the leaders and want to fill it up with wholesale customers.
"Cell C has certainly shown more willingness in the past and is likely to be more open to long-term or even strategic partnerships with MVNOs around customer segmentation," Hahn concludes.