Over 84 million new malware samples in 2015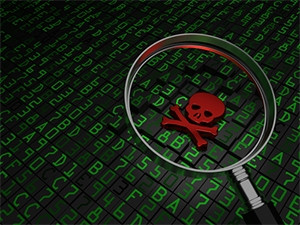 A new study by Panda Security says over 25% of all the malware ever produced was created in 2015.
The Security vendor's PandaLabs Report says it detected and neutralised more than 84 million new malware samples last year, 9 million more than the previous year.
The shows that there were 230 000 new malware samples produced daily over the course of the year, says Panda Security.
Trojans continued to account for the main source of malware, at 51.45%, ahead of viruses at (22.79%), worms at (13.22%), potentially unwanted programs such as adware at 10.71% and spyware (1.83%).
However, Ransomware was the most common form of cyber attack throughout the year, says Panda Security.
According to Jeremy Matthews MD of Panda Security Africa, "Ransomware is favoured by cyber criminals, as it is one of the easiest ways to make a profit.
"It has shown itself to be very effective, especially as experience indicates that businesses are quick to pay cyber criminals to recover their stolen information".
Mathews believes growth of malware will continue in 2016 with monetisation remaining the driving force behind the development of malware.
He says cyber criminals are finding new ways to target users that are proving to be more profitable than in the past.
"Malware is becoming easier and quicker to create given the tools cyber criminals have at their disposal.
It's becoming more difficult for companies to effectively protect their network, says Matthews. "Many security companies are now recommending organisations backup and educate the user base as the key, instead of just 'using latest AV'," says Matthews.
He urges businesses to adapt and embrace new potential security solutions and strategies. "Understanding the business risks has also become a key concept as they cannot create an effective security strategy without understanding their business's risk profile."
Last year was notable for being the year with the highest rate of infections caused on computers, says Panda Security.
China remained the country with the highest rate of infected computers, reaching a total of 57%, next was Taiwan (49%) followed by Turkey (43%).
Colombia (33%), Uruguay (33%), and Spain (32%) were also above the global average.
On the other hand, the Nordics proved to have the lowest rates of infections - with Finland at 20.32%, followed by Norway (20.51%) and Sweden (20.88%).