Doubts surround teacher clock-in system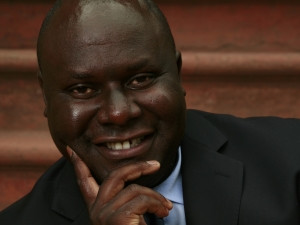 Project management is the biggest challenge government will face when implementing the proposed R480 million biometric clock-in system for teachers.
So says Rabelani Dagada, president of the Computer Society of SA, who notes that government rarely succeeds in managing huge ICT projects. "Billions of taxpayers' money has been squandered in failed or poorly implemented ICT projects. These include the eNatis and the Gauteng Online systems," says Dagada.
The Education Department plans to spend R480 million on a biometric clocking-in system to keep track of teachers and ensure they are at work. The system, which could be introduced at about 24 000 public schools, will ensure teachers arrive on time for work and spend the requisite number of hours on the job, according to basic education minister Angie Motshekga.
Dagada says, for the project to be successful, government needs sound stakeholder management. "Some of the projects take years before they are finally implemented; deadlines are missed, and budgets escalate, examples being digital terrestrial broadcasting migration and the unbundling of the local loop."
He notes that although BEE is important, failure to implement it properly has had negative consequences. These include failed implementation by the Department of Home Affairs of an integrated electronic database to improve security and speed up manual application processes, he explains.
"Another example is the poor implementation of the SAP Enterprise Resource Planning system at the Joburg City by IBM and its BEE partner, Masana Technologies. Problems related to BEE also negatively affected the eNatis project."
Aldo van Tonder, solutions executive at Dac Systems, has doubts about the clocking-in system.
"I am not sure what the key reasons are for this, but as per other people in the industry, we are asking: 'should this money not be spent on more key initiatives like using technology to make education more affordable and creating real jobs in education rather than waste money to check up on people?'"
According to Dagada, under normal circumstances, one would expect teachers to be some of the most disciplined people and their profession to be self-regulatory. Unfortunately, he notes, the reality does not look good in terms of teacher discipline. "The saddest thing is that the majority of undisciplined teachers are those who teach previously disadvantaged learners.
"This creates a double jeopardy for these kids because, firstly, their schools lack adequate infrastructure and resources for educational purposes, and secondly, their teachers are mostly under-qualified and lack discipline.
"I sympathise with the government regarding this matter. Despite the fact that a huge chunk of the national budget is allocated to education, our education system doesn't show any signs of improvement."
He believes this can be partially attributed to poor discipline among teachers. "I should hasten to indicate that not all teachers are not disciplined. If the biometric clock-in system is deployed in schools, it would play some role in restoring discipline. Be that as it may, there should be other interventions because technology should not be seen as the panacea for all our problems."