Vodacom seeking 'back door' in Neotel deal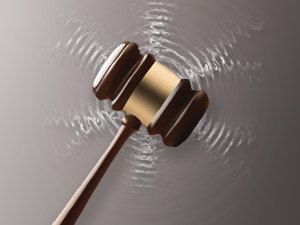 Vodacom is taking advantage of the Independent Communications Authority of SA's (ICASA's) failure to create regulations to give effect to the amended Electronic Communications Act (ECA).
This is according to Telkom's group executive of regulatory affairs, Siyabonga Mahlangu, who this afternoon argued Vodacom's filing of its application to buy Neotel with the regulator less than a month after the law was amended means its deal is being assessed in a regulatory void. Mahlangu was addressing a panel convened to hear arguments around Vodacom's bid.
According to Mahlangu, this regulatory void means ICASA does not have the necessary power to assess Vodacom's R7 billion bid for Neotel. He explained ICASA, as an organ of state, is bound by the Constitution and the principles of legality, as well as laws that govern it, such as the ICASA Act and the ECA.
In the absence of power under those laws, it may not legally proceed, Mahlangu said. As a result, ICASA has no power to make a decision because there are no regulations that address how control over spectrum should be transferred.
"The party cannot start. There is no framework for the party."
Yet, said Mahlangu, Vodacom and Neotel's application asks ICASA to "breathe life into a repealed Act" because it relies on being assessed under the 2003 regulations. He noted it cannot have been the legislature's intention to make it easier to transfer control of licences than it is to transfer licences.
The old regulations, which provide rules for how ownership of spectrum is transferred, are not applicable in this deal, said Mahlangu. The old regulations deal with a regime that predates convergence and is no longer relevant, he explains.
Mahlangu said transfer of control of spectrum and licences must be done under a framework, otherwise ICASA's decision will be unconstitutional and subject to legal challenge if the regulator goes ahead.
If ICASA grants permission for the takeover, it will be subject to a legal challenge, noted Mahlangu. He added the "regulatory void" creates uncertainty for the rest of the industry because it does not know what is required in deals of such a nature.
Telkom is involved in two deals: one in which it has bid R2.67 billion for Business Connexion and the other in which it aims to extend its roaming agreement with MTN so that MTN handles the operational aspects of its mobile unit.