Exxaro inks 12-month drone contract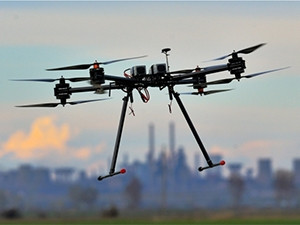 Mining giant Exxaro has entered a drone partnership with Rocketmine, a subsidiary of the international Delta Drone Group.
The 12-month services contract will see the delivery of detailed 3D photogrammetry models of mine stockpiles, using drone technology, allowing for accurate, safe and quick data collection and processing.
In 2016, the Exxaro Group, listed on the Johannesburg Stock Exchange with a consolidated turnover of approximately R20 billion, launched a plan to evolve towards the "digitised mine of the future" concept.
The goal is to have 3D digitised mining platforms from which live mine planning and execution can be conducted to improve mining efficiency and production, says Exxaro.
Rocketmine says it is extremely excited to bring cutting-edge drone technology to assist in this project.
"Our data solutions will contribute to a more streamlined and productive output on-site," says Rocketmine MD Christopher Clark. "We look forward to working closely with the Exxaro Group to continue providing safe, efficient and innovative services."
Gartner predicts three million drones will be shipped in 2017, valued at more than $6 billion in revenue.
Of those three million drone units, about 174 000 will be for commercial uses, according to Gartner. In terms of revenue, commercial drones will account for $3.69 billion, with personal use representing $2.36 billion. Gartner projects that by 2020, the drone market will be worth more than $11.2 billion.