Home affairs extends age for online applications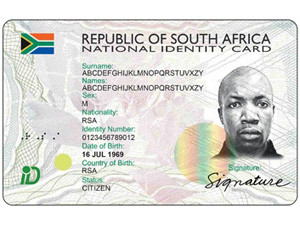 Starting next Monday, citizens between the ages of 25 to 40 years will be able to apply for their smart ID or passport via the department's online portal, eHomeAffairs.
Last month, the Department of Home Affairs (DHA) launched its online channel in partnership with four of the country's banks. Initially, the online service only allowed citizens between the ages of 30 to 35 years to apply for their identity documentation via the banks.
Speaking in Cape Town on Wednesday, minister Malusi Gigaba said: "In our quest to deliver a quality service to our people, we have partnered with four major banks, including Absa, First National Bank, Nedbank and Standard Bank to create innovative avenues to expand our footprint for the convenience of our clients.
"President Jacob Zuma launched this ground-breaking initiative in April, with smart ID card and passport application services initially available to clients within the 30-35 age group in Gauteng and the Western Cape at the moment."
He added: "... from Monday, 23 May 2016, we will begin to accept applications from those clients who fall within the 25 to 40 age group. This will add impetus to our resolve of replacing the green ID book with the smart ID card."
Home affairs is in a race to replace 38 million green bar-coded IDs with smart ID cards that have better security features and are extremely difficult to forge. The department says it has issued more than four million smart ID cards to date.
The DHA has modernised the process of applying for a smart ID simpler to allow citizens to log on to the department's Web site, apply for passports or smart IDs, pay funds electronically and book an appointment online. Once the citizen goes to their bank for an appointment, he or she will go to the counter allocated to home affairs officials, who will verify identities online and capture biometrics digitally.
According to Gigaba, plans are under way to have the system implemented at other banks throughout the country.
Banks where home affairs services can be accessed are: Absa Lifestyle in Centurion, Absa Towers North, Absa Ghandi Square, FNB Lifestyle Centurion, FNB Menlyn, FNB Merchant Place, Nedbank Rivonia, Nedbank Roodepoort, Standard Bank Centurion, Standard Bank Killarney Rosebank and Standard Bank Canal Walk in the Western Cape.