Appeals court hears decoder encryption case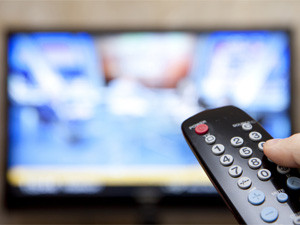 The ongoing legal battle over the encryption of set-top boxes (STBs) for digital migration was finally heard by the Supreme Court of Appeals (SCA) this week.
Etv and the Department of Communications (DOC) are at loggerheads over department minister Faith Muthambi's Broadcasting Digital Migration policy for when the country switches off the analogue signal.
Etv's attorney, Aslam Moosajee, who is a director at Norton Rose Fulbright, confirmed "the SCA heard Etv's appeal on Monday and has reserved judgment".
This week's hearing follows last year's decision by the Pretoria High Court, which granted Etv leave to appeal government's digital terrestrial television (DTT) policy.
The free-to-air broadcaster approached the court to have a provision set aside in the policy that says government-subsidised STBs would not have the capability to encrypt broadcast signals. Etv has argued that government-subsidised DTT set-top boxes should have the capability to support encryption.
According to the broadcaster, encryption would ensure a uniform and reliable viewer experience, the ability to broadcast premium and high-definition content, and would mean a boost for the local manufacturing industry.
Last year, Muthambi was also embroiled in a public spat with the African National Congress' Jackson Mthembu, over the digital migration policy on the use of non-encrypted STBs.
In 2013, the ANC resolved to use encrypted STBs for the country's migration; however, Muthambi went against the ruling party's mandate and decided to adopt non-encryption for the digital migration process.
Despite the ongoing legal court case, the DOC is continuing with the digital migration process as planned.
Muthambi's department has prioritised border-lying areas for the digital migration process, with the first STBs installed in Keimoes, Kai Garib municipality in the Northern Cape in December.
Since SA began the digital migration process, more than 14 000 qualifying TV-owning households have registered to receive free STBs.
Government plans to provide free STBs to five million poor TV-owning households across the country.