Ericsson, Cisco to include new WiFi solution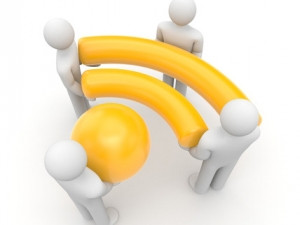 Ericsson and Cisco are extending their strategic partnership to include a new WiFi solution offering, named Evolved WiFi Networks (EWN).
According to the companies, EWN combines Ericsson's 3GPP access, core networks and applications with Cisco's WiFi portfolio, to provide reliable WiFi with the highest performance to Ericsson's mobile, cable and other industries customers.
Ericsson and Cisco formed a global business and technology partnership in November 2015 to create what they call the networks of the future. The partnership offers customers the best of both companies: routing; data centre; networking; cloud; mobility; management and control; and global services capabilities.
"With the pace the market is moving, the successful companies will be those who build the right strategic partnerships to accelerate innovation, growth, and customer value," says Chuck Robbins, CEO of Cisco.
"Our strategic partnership brings together the capabilities of two leading players in networking, mobility and cloud, creating the best end-to-end solutions and opportunities for our customers, says Rima Qureshi, head of region North America with responsibility for the strategic partnership with Cisco at Ericsson.
By adding WiFi solutions into the partnership, we will enable our customers to offer best-in-class WiFi in their networks, complemented by our leading 3GPP portfolio and services organisation, adds Qureshi.
The companies said in a statement the design and deployment of solutions based on the new offering will be handled by Ericsson's services organisation, with full product support from Cisco.
Yvette Kanouff, senior vice president and GM of the service provider business unit at Cisco, says: "With WiFi traffic predicted to grow to 50% of the total IP traffic by 2020, a top priority for service providers is to deliver the best possible connected experiences to their customers. Through our extended strategic partnership with Ericsson, we are committed to providing WiFi solutions of the highest quality performance and reliability."