M-commerce solution targets informal traders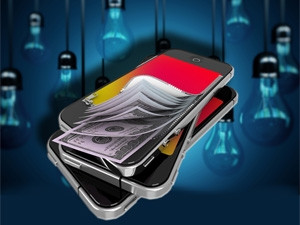 Mobile commerce (m-commerce) is growing rapidly worldwide and, as the line between mobile operators, retailers and banks thins out, South African companies are looking to take advantage SA's mobile revolution, either by breaking new ground or modifying existing offerings, in the arena.
Switching House is one such player that is taking SA's rich mobile pool and tailoring technology around a specific market. The payment solutions company aims to create an ecosystem comprising informal traders, their suppliers and banks by facilitating payments in order to boost m-commerce uptake in SA.
Managing executive for m-commerce at Vodacom, Herman Singh, has tagged SA as being a "a unique amalgam" in that the country has sophisticated first-world banking infrastructure on the one hand - with banking apps, smart ATMs and sophisticated wallets - and a huge market that does not use these services on the other.
Switching House plans to form part of the mix by enabling traders to receive payments from mobile phones straight into their bank accounts, while enabling them to pay suppliers quicker. Roan Murray, director of Switching House, says the company's value proposition to informal traders is based on making cash management more efficient and securing income, for a sector that is often a robbery target.
"In the solution, people use their cellphone numbers as virtual accounts that connect to their specified bank accounts," explains Murray. He notes people can access their accounts through channels including applications and Unstructured Supplementary Service Data (USSD) - a mobile communication solution in which users type codes to interact with the cloud-based software facilitating the payments.
Murray adds the solution is aimed at SA's diverse handset landscape, which still includes many feature phone users. He says the company has been working with Amalgamated Beverage Industries - the soft drink division of South African Breweries - to enable participating spaza shop owners to pay delivery drivers using their cellphones. This initiative was well-received by both parties, he comments.
He says the company is also working with banks to enable users to link their accounts to the solution, which echoes cellphone banking's money transfer functionality.
ICT veteran Adrian Schofield says the system makes sense for vendors and wholesalers to simplify transactions electronically, although they would still need to convince customers to use mobile payments in order to further capitalise on cashless payments.
Murray says Switching House's activation team is bringing 60 and 70 merchants on board every day. "We hope to be working with around 2 800 shops by the end of July."
Taking the leap
Ovum analyst Richard Hurst says SA could learn from the likes of Kenya, which has examples of targeting the informal sector for m-commerce. "We know of the M-Pesa success story where a massive number of subscribers use the platform to trade both formally and informally."
Meanwhile, SA's largest mobile operator, Vodacom, is planning a mobile commerce (m-commerce) offensive, in the wake of dwindling revenue brought about by swelling smartphone adoption and new communication technology.
Speaking to ITWeb in March, Vodacom's Singh noted m-commerce earns the operator profits in the double-digit percentage range in some countries, while in others it makes up almost a third of revenue and profits. He said the company aims for similar success in its local foray.