Cwele wants inclusive ICT sector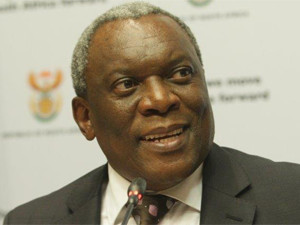 The new National Integrated ICT Policy White Paper will play a key role in facilitating how government will bridge the digital divide and ensure South Africans benefit from the opportunities offered by the ICT industry.
This is according to Department of Telecommunications and Postal Services (DTPS) minister, Siyabonga Cwele, speaking during a media briefing in Pretoria on Sunday.
Cwele said the new ICT policy advances the Constitutional principles of equality, inclusivity and non-discrimination.
This week, Cabinet finally approved SA's ICT policy, which has been three years in the making. The new policy replaces the separate white papers on telecommunication (1996) and postal services (1998).
The new ICT policy sets out a framework of how government wants to provide access to modern communications infrastructure and services to facilitate the entry of new players and meaningful participation of all citizens, including those in rural areas, said Cwele.
He stated: "One thing we should emphasise about this policy is that it won't allow any form of discrimination especially for those who live in rural areas.
"This National ICT Policy creates an ecosystem that helps to identify areas where there are ICT infrastructure and service gaps, the reasons for the gaps, direct government and private sector investment into these areas and measure the progress we are making in closing the digital divide."
We must have basic strategies that enable access to new technologies to all citizens for our own development, he stated.
Shake-up
The long-awaited ICT policy outlines a new approach for the allocation of much needed spectrum.
According to the DTPS minister, an open access regime will be implemented in SA.
This approach reduces duplication and inefficiency that arises from the building and multiple networks, he said.
"The open access principle is applicable to all networks and aims to, amongst others, facilitate infrastructure sharing, address market dominance and market concentration and competition. Entities that control critical resources will be obliged to provide access to essential facilities at regulated, cost-based prices."
In this regard, Cwele noted the policy has suggested a Wireless Open Access Network (OAN).
"The Wireless OAN will be a public-private sector-owned and managed consortium, and will consist of entities that are interested in participating...The objectives of open access networks includes creating a clear access regime that is enforceable.
"This will ensure that operators with significant market power do not leverage access to their infrastructure and critical resources to maintain dominance and deny market access to competition."
This new regime necessitates a revised licensing framework to accommodate more players and open up the market, stated Cwele. "The new policy environment of open and shared networks will enable competition to be focused at the service level, enabling multiple service providers to provide high quality and innovative products and services to South Africans at affordable rates."
The minister noted that over the next weeks the telecoms department will conduct further briefings to clarify and unpack the new policy to ensure it is formally understood by all South Africans.