SA laws fail to address e-waste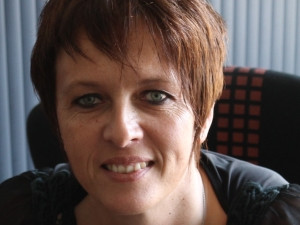 The current laws in SA do not address the specific issues regarding the handling of electronic waste (e-waste).

So says Ruben Janse van Rensburg, environmental manager at HP Africa; and Ulze van Wyk, MD at the e-Waste Association of SA (eWASA).

One such law in SA is the National Environmental Management: Waste Act 59 of 2008 (Nemwa) promulgated to regulate the classification and management of waste in a manner which supports and implements the provisions of the Act.

According to Van Wyk, Nemwa is problematic in that it cost minimum R60 000 just to apply with an environmentalist; then one has to fill in all the paper work, but no feedback or site visits are being finished under the law.

Janse van Rensburg is of the view that though the laws are in place, they are too high level, in general, for all waste streams.

He believes that the biggest challenge lies with the collection and treatment of e-waste material with little or no value.

"In other words; to give you an example - you would not find copper being dumped under a tree and polluting the environment," says Janse van Rensburg.

To Van Wyk, challenges in dealing with e-waste include logistics cost, as the fuel and toll fees are too high and the distances are vast to cover.

"Other companies and individuals will compromise the law and environment to make a quick buck," she says. "Our major challenge is that when companies store or deliver new PCs, laptops, cellphones and other devices, they don't need special trucks or warehouse permits with hazardous signs on them to deliver; but if we collect these same items from companies, as part of the disposal, we need special licences to store and deliver the same product," says Van Wyk.

According to Janse Van Rensburg, many African countries have already taken decisive steps to deal with the e-waste dumping situation to use this opportunity to tap into the huge economic gains associated with responsible e-waste collection and treatment.

"Kenya is the most advanced and will shortly have a regulation in place that will further unlock this new green industry sector, which is estimated to create thousands of new jobs. Operations on the ground have already proved job numbers in the region of one job per one tonne of e-waste collected and treated," notes Janse Van Rensburg.

Van Wyk notes that Africa can also avoid being the dumping site of e-waste by stopping corruption. "Much of the waste is sold by people to people and money goes into their pockets and they don't worry about the environment or people of Africa. There are laws to stop this, but it is the individuals who break them," she says.

Currently, many other African countries are leaving SA behind in the race to extract all these valuable metal resources from e-waste, while reducing their climate footprint and providing thousands of jobs and GDP growth to their economies, concludes Janse Van Rensburg.