Carrier Ethernet adoption grows in SA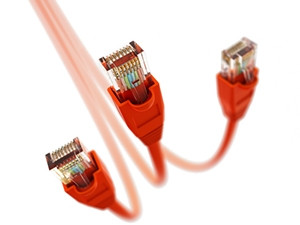 Carrier Ethernet, better known as the Metro Ethernet in SA, has experienced growing levels of adoption and is projected to increase even further in the coming years.
So says Dr Marten Scheffer, GM of network engineering at Neotel, who will speak during the Carrier Ethernet 2.0 and Lifecycle Service Orchestration Seminar in Pretoria on 22 June. The event is being hosted by the Metro Ethernet Forum (MEF), a non-profit international industry consortium, dedicated to the worldwide adoption of Carrier Ethernet networks.
According to Scheffer, the reason for this growth is both the ubiquity of Ethernet within enterprise networks, as well as increased network engineering skills within large and medium-sized enterprises.
"The increased skill pool reduces the requirement for a fully managed routing service, based on the transparency delivered by Carrier Ethernet services, which brings full control of networking and protocol transparency," he notes.
Quicker integration
Furthermore, Scheffer says, Carrier Ethernet is facilitating increased partnering of regional service providers with large numbers of wireless access providers, as standardisation and service definitions allow for much quicker integration of external network to network interfaces, in turn enabling faster time-to-market of services, as well as monitoring of end-to-end service performance.
Besides SA, he points out Carrier Ethernet deployments are also growing in Nigeria. "For Nigeria, mobile is an integral part of a Nigerian's life for both social networking as well as for education or to access services not readily available within communities. Carrier Ethernet is making this possible.
"In South Africa, Carrier Ethernet connectivity for broadband and mobile service providers is stimulating the growth of faster, better quality networks enabling next-generation user experiences and facilitating the use of ICT for social and economic growth."
Drawbacks
However, pointing to some inhibitors, Scheffer believes in SA the biggest drawback to Carrier Ethernet Services is the lack of it.
"South Africans would use more of it if they could get it. Even as we watched demand increase for IP and Carrier Ethernet globally, SA providers have continued to depend on traditional synchronous digital hierarchy-based access, metro and transport technologies to handle both their legacy networks and the new generation of packet-transport protocols that include Ethernet."
He adds deploying Carrier Ethernet often represents a radical departure from their existing architectures. "At Neotel, we stepped up to the challenge by providing SA with the first Certified Carrier Ethernet network, delivering Carrier Ethernet services that are often plug-and-play with some of the highest-available bandwidth."
Carrier Ethernet has also been positioned in SA as a service for carriers and network service providers resulting in a lack of awareness in enterprises which would greatly benefit from its use, he notes.
MEF membership
As another drawback, Scheffer points out MEF membership fees are perhaps too high, noting the Carrier Ethernet service providers in SA are mostly small players and find the joining and certification costs to be an inhibitor.
"MEF is better known as a US and EU standard for deploying Ethernet services. Its minimal presence is SA has led to a lack of understanding of MEF benefits and capabilities - we are pleased to see this conference taking place now."
Historically, MEF has managed, through engagement with all stakeholders, to improve the standardisation and adoption of the Carrier Ethernet technology globally compared to other technologies, he adds.
"For the South African industry, MEF has come at an optimal time. The introduction of CE 2.0 certification brings with it 240 certified devices and over 44 equipment manufacturers, into an industry that is coming into its own regarding networking requirements and service provider internetworking."
For more details about the event, click here.