Archer Digital introduces chatbot for contact centres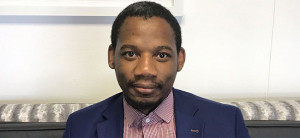 Mobile engagement solutions company Archer Digital has introduced IMIChatBot, a messaging platform designed to replace lengthy telephone conversations with customer care agents.
According to Archer Digital, the cloud-based application enables contact centres to offer clients live two-way conversations via SMS, Facebook Messenger, Twitter, the Web and e-mail. It allows organisations to create good customer experience and improve operational performance of the contact centre.
IMIChatBot works from both desktop and mobile platforms, and has the ability to significantly boost client satisfaction by boosting a brand's online availability through instant support, adds the company.
"Chat-based CRM reaches users in their comfort zones without them needing to find the time or location to place yesteryear's voice call. This is personalised support with proven results," says Jennifer Venter, HOD of financial services at Archer Digital.
Archer Digital is a global provider of mobile engagement solutions and has been operating in SA since 2006 where it is an active member of the Wireless Application Service Providers' Association and the Direct Marketing Association.
The company says it has created, built and executed tens of thousands of mobile initiatives across the globe. Its messaging platforms capture every message sent or received by customers. This includes the content of the message and all the associated delivery and receipt information. This enables the effective interrogation of response rates and click-through data, and the subsequent tweaking of mobile marketing campaigns for even better future performance, notes the company.
"Every contact centre or organisation needs a balanced strategy in usage of chatbots and human intervention. The integration of a chatbot into a company's communication channels will enhance the customer experience as customers want to have matters resolved quickly, efficiently and on their channel of choice," says Ongopotse Motlhanke, COO of Archer Digital.
There are now over 100 000 active chatbots online globally, as more companies recognise the power of chat in customer relationships, with experts considering them to be one of the pivotal new focus areas for marketers, notes Archer Digital.
Juniper Research predicts the deployment of chatbots in businesses will be responsible for global cost savings of over $8 billion a year by 2022.
"We believe that healthcare and banking providers using bots can expect average time savings of just over four minutes per enquiry, equating to average cost savings in the range of $0.50-$0.70 per interaction. As artificial intelligence advances, reducing reliance on human representatives undoubtedly spells job losses," says Lauren Foye, research author at Juniper Research.
Dion Chang, CEO of Flux Trends, says chatbots are becoming more and more prolific. He notes chatbots are being "employed" in areas like customer service on e-commerce platforms where questions are asked frequently and repeatedly, and where standard replies need to be appropriate and informative, like in the frequently asked questions section on many Web sites.