Unilever recruits via digital gaming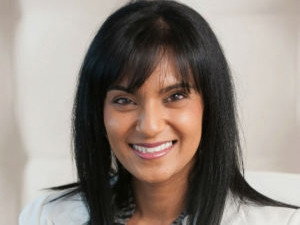 Unilever has introduced a digital recruitment programme that will use online gaming to select the best candidates, which it says makes it the first business to release a fully digital recruitment process.
According to the fast-moving consumer goods giant, the Unilever Digital Recruitment Programme is an online initiative that mixes gaming with video interviews to find the best graduates.
Unilever receives more than 250 000 graduate applications every year globally and close to 15 000 in Africa alone. Designed with millennials in mind, the online programme uses a "strengths-based approach" to assessing candidates - this includes using future-focused-scenario-based questions, which put the candidates into the role and assess a candidate's future potential rather than their past opportunity, it adds.
Mechell Chetty, Unilever VP HR: Africa, says the system is designed to minimise unconscious bias in the selection process through digital analysis.
"The programme has four main steps. Firstly, candidates will fill out an online application form that they can synchronise with their LinkedIn account with ease. Successful candidates are then invited to play the series of games which consider multiple attributes such as risk aversion and fairness. The way in which applicants play these games will allow Unilever to get an insight into candidates' potential and how well they connect with the company's goals and purpose. This approach also gives candidates an exciting and engaging realistic job preview, and improves their ability to determine whether they will be engaged by the role on offer," she explains.
The best candidates will then take part in a video interview for which they record their answers at a convenient time, she adds.
"At every stage, there is a two-way feedback facility, allowing candidates to share insight on their experience of the process, as well as receive feedback on their performance, areas of strength and development areas. The aim is to help them in their career regardless of whether they are successful or not."
According to the company, the programme was introduced in Africa following a successful launch in Europe, other parts of Asia and North America. It will be rolled out in other Unilever companies across the rest of the world during the remainder of the year.
"We know that people increasingly live their lives online and our recruitment process must reflect that. This new process will be faster, simpler and more flexible, allowing graduates to fit job-applying around their lives. By enabling applications through mobile devices, the new process will be able to ensure we reach students more widely across Africa.
"This innovative approach will help us attract new talent to the company, driving our vision to grow the business, while decoupling our environmental footprint and increasing our positive social impact," concludes Chetty.