Facebook moves on content creation with MTV hire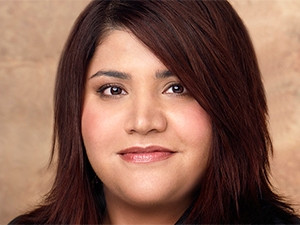 Facebook, the world's largest social media network, is moving forward with its plans to become video-first, with a new hire from MTV.
Mina Lefevre will join the Facebook team as head of development and will work to create content for the social network.
Last week, during the company's Q4 earnings call, Facebook CEO Mark Zuckerberg said he sees video as a "megatrend" and one the company foresees further boosting revenue in the near future.
"I am excited to share that I will be embarking on my new adventure as head of development at Facebook," Lefevre posted on her Facebook page this week. "I have always been drawn to the idea of building something and the idea of being part of the team that helps build Facebook's original content ecosystem...well, that just seems like a dream!"
She wants to help create shows for Facebook that are: "Thought-provoking, moving, relatable, funny and most of all, entertaining."
At MTV, Lefevre worked on various shows, including Faking It, Awkward, Finding Carter, Scream, Teen Wolf, Nicole Byer, Mary + Jane and Shannara.
Facebook wants to concentrate on growing its ecosystem of video content on the platform over the next three years.
"We want people to think of Facebook as a place for interesting and relevant video content from professional creators as well as their friends," said Zuckerberg.
He noted the company will focus on three types of videos shared on the site: content that users will produce socially for friends, promotional content that businesses and celebrities produce, and premium content.
It is not known how premium content on the platform will be paid for and if Facebook will move towards a subscription service like ShowMax or Netflix. However, Zuckerberg said Facebook is working on a business model that will see content creators get revenue-share on advertising shown in their videos.
Last week, it was reported that Facebook is creating an app for television set-top boxes, including Apple's Apple TV, and is also in discussions with media companies to license long-form, TV-quality programming. This was not confirmed by Facebook.