Why SA is poised to bolster e-commerce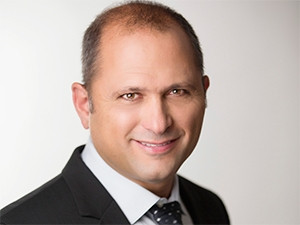 Although some indicators show e-commerce in SA is still in its infancy compared to the rest of the world, PayPal research shows mobile devices and cross-border transactions will boost this market.
This week, PayPal and Ipsos released the third "Annual Global Report on Cross-border Trade", which investigated the online domestic and cross-border shopping habits of more than 28 000 consumers in 32 countries, including SA.
The report shows an increase in online shopping among South African adults over the last 12 months, and forecasts continued growth in online spending in the country over the next year.
It further highlights that SA's high mobile penetration rates result in online shoppers increasingly opting to make purchases on their devices (smartphone or tablet) between 2015 and 2016.
Speaking on the back of the company's report, Efi Dahan, GM of PayPal for Israel and Africa, points out more people are joining the online trend.
"People are shifting business from desktops at home to mobile devices. It is very important to understand because once you have a mobile device, it is a personalised device that you can use around the clock, you can shop more, you can get paid and pay with your mobile device."
According to him, the digital payments company has learned mobile devices and mobile transactions are key drivers of e-commerce not only in SA, but also the rest of the region.
"PayPal is investing in making mobile transactions easy, convenient and secure," he adds.
According to the IDC, SA and the North African countries of Morocco, Algeria and Tunisia remain the most developed smartphone handset markets on the continent.
SA also experiences continued growth of the low-price smartphone market, with devices priced below $100 now accounting for more than two-thirds of the country's Android sales, says IDC.
The PayPal GM also points to cross-border transactions as another driver of the e-commerce market in the country.
Cross-border shoppers from SA are making purchases all over the globe, and research reveals the US, UK and China as the most popular destinations, says Dahan.
I can buy all over the world, get the items here and pay online, he says. "This is about getting better products and services and buying from other markets not domestically. No more borders; people can buy from anywhere."
The cross-border volume is going to grow faster in 2017. So again, this is something that shows maturity of the market, Dahan states.
Making SA home
According Dahan, PayPal works in more 200 markets and offers several services depending on regulation and limits for every market and has close to 200 million active accounts.
In Sub-Saharan Africa, PayPal offers its services across the region in 43 markets. The company has been operating in SA since 2013, when it entered the market through a partnership agreement with First National Bank (FNB).
Merchants can easily get paid from 25 different currencies and withdraw the money locally through any bank in SA via PayPal's partnership with FNB, he notes.
"We have more than 300 000 active accounts for PayPal in SA, which is a lot and we are growing fast."
He explains: "The growth rate of the market - you see it is more than doubling in growth than most of other markets - the potential is huge. It is an untapped market for us; it is still early days in this business but we realise the potential.
"From PayPal, we will continue to invest in this market to offer more services, more products and to serve both consumers and merchants, and bring sophisticated technologies and solutions to connect people to the global e-commerce market," he concludes.