The time is right for VOD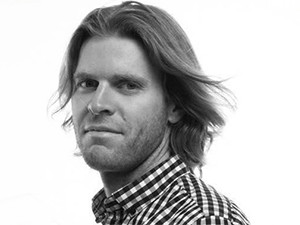 There are now several players in the subscription video-on-demand (SVOD) space in the country, as South Africans become more comfortable with the idea of streaming TV from the Internet.
South Africa's local VOD service, ShowMax, launched a year ago and viewers have since then watched more than 700 years' worth of content back-to-back.
Barron Ernst, ShowMax chief product officer, says the company did a survey of 1 000 users to understand what they think about Internet TV. The survey suggests SVOD usage is set to accelerate in SA.
"Only 35% of those surveyed currently subscribe to an Internet TV service, but when asked whether they plan to be using an Internet TV service within the next six months, that number rose to 65% of the respondents," says Ernst.
The reason people are opting not to subscribe to Internet TV, the survey found, was mostly due to the cost of Internet access (40%) not because the content is available for illegal download (9%).
Ernst says the company's take on the industry, a year after being in the game is: "The time is right for SVOD in Africa."
However, he says localising service and content is key.
"Perhaps unsurprisingly, the cost and availability of decent Internet connectivity is the biggest hurdle."
More binging
Arthur Goldstuck, World Wide Worx MD, says the growth of VOD services depends on three elements: higher speeds, higher capacity and consistent throughput.
"Fibre-to-the-home (FTTH) delivers these requirements, whereas LTE and 4G only do so intermittently. As a result, while LTE and 4G make a contribution to VOD growth, this occurs only where the signal is strong, and where the users can afford the data caps required.
"FTTH remains the primary contributor to the growth of VOD."
However, Goldstuck says: "Once high demand spectrum is allocated sometime in the next one to 15 years ? the Department of Communications is in no rush ? we can expect to see much faster wireless broadband, with bigger bundles at better prices, and this will also propel the growth of VOD."
ShowMax says laptops and tablets are the devices favoured to watch its content, followed by smartphones and then smart TVs.
Brian Neilson, BMI-TechKnowledge director, says there has been a large uptake of SVOD services in SA on smartphones.
He says this is interesting because "these are by far the most ubiquitous broadband access device and connectivity type.
"It would seem that the cost of data is not a total deal-breaker for these users, and I expect WiFi in public places or at the office has something to do with that - particularly recalling that ShowMax allows you to download episodes or movies to the phone and watch them later."
ShowMax says its service is mostly used between 6pm and 11pm, peaking at 8pm. Ernst says Sundays are the busiest days and not Friday or Saturday, as expected.
International vs local
Neilson says the jury is still out on the numbers of South African Netflix and ShowMax users.
"But I imagine a lot of people are subscribing to both, even alternating between them, as they are both month-to-month services. I also expect that most Netflix users have previously had a US account or proxy, and are now on a South African account."
Goldstuck says Netflix is popular, but not at the level of ShowMax, for three reasons: ShowMax has more local content, Netflix does not allow subscription to its US service through IP-masking services, and ShowMax is heavily marketed in South Africa.
"Compared to no marketing for Netflix... [This] is probably the most significant contributor to ShowMax's greater take-up."
Goldstuck points out that DStv will still dominate in South Africa for a long time as VOD does not offer live sports.
In June, ShowMax announced its service is now available to DStv customers who use an Internet-connected Explora decoder. This allows those who do not own a smart TV to access ShowMax content.
In February, Times Media Group's VOD service, VIDI, shut down, while new smaller players such as Future TV, Google Play Movies and Vodacom's Video Play launched VOD products this year.