No pre-adverts expected on Facebook video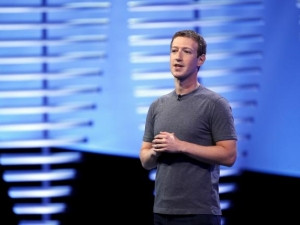 Facebook wants to be a serious competitor in the online video space, and is attempting a different route to the top by not introducing pre-roll adverts to its video content.
The forced adverts would not be a good experience for Facebook users, it says.
The social network relies on users being captivated by video content within a few seconds of it auto-playing in their newsfeeds, pausing their scrolling, and watching the whole video.
This would not happen if an advert played first and users had to wait three seconds before skipping it.
"The important thing to keep in mind on this is we don't need to do pre-roll because our model is not one where you come to Facebook to watch one piece of content, you come to look at a feed," explained Facebook CEO Mark Zuckerberg during a conference call with investors after the company's second quarter earnings were announced last week.
Arthur Goldstuck, World Wide Worx MD, says: "It's a good positioning statement in terms of giving users the idea that it's all about the videos and not about the ads.
"Pre-roll is a big part of the YouTube success story, but this is also Facebook's way of saying it isn't a YouTube copycat."
Zuckerberg also said Facebook plans to become video-first in the coming years.
"Ten years ago, most of what we shared and consumed online was text. Now it is photos, and soon most of it will be video. We see a world that is video-first with video at the heart of all of our apps and service," he said.
Talent grab
Liron Segev, who runs Socially Matters, an agency that helps businesses get exposure on Facebook using video and other tools, in the US, says this is a good call by Facebook.
"Facebook's mission is to become number one in video content and take that away from YouTube.
"They are already paying big YouTubers to create exclusive Facebook videos. The pre-roll ads are the irritation that most people skip over, so Facebook is using that as leverage to draw audience."
Segev says video creators on Facebook will absolutely be able to earn money like they do on YouTube. "It is just a matter of time.
"As soon as Facebook works out a model, there will be a race to the top to be Facebook famous. YouTube is already too crowded at the top with so much competition so it's new, fresh ground that creators will rush to."
Social first
Segev says at the moment, there is no real comparison between the YouTube and Facebook business models.
"Facebook counts a view at three seconds and YouTube at 30 seconds, which is why Facebook stats are seen as much higher.
"However, YouTube is all about video creation and Facebook is all about being a social network first. So they treat their content creators very differently."
Rival YouTube and content creators on the site rely on the pre-roll adverts to make money.
"Facebook makes most of its money from ads on the social network, and from post-promotion. YouTube makes it from pre-roll ads as well as post-promotion," says Goldstuck.
The social network does have sponsored video adverts that it litters throughout users' newsfeeds, which also automatically start playing.
"Facebook is an ideal place for video, especially for companies looking for exposure," says Segev.
"The reason [Facebook video] works over YouTube is that when we see a clip that we like and share it, there is a much higher chance that the people we share it with will watch it, versus YouTube where you have to discover the content on one platform but then share it on another."
Facebook introduced a dedicated 'searchable' place for video on the platform this year. A video icon now appears at the bottom of the mobile app. Tapping on this icon takes users to a personalised video stream, like that of the YouTube home screen.