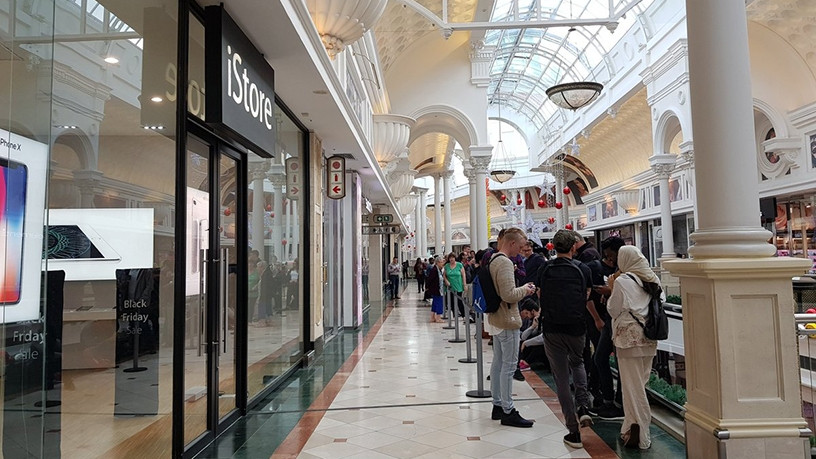 Thousands of Apple fans queued from the early hours of this morning outside iStores across the country, to be among the first in SA to get their hands on the much-anticipated 10th anniversary iPhone, the iPhone X.
This used to be common practice for new iPhones, but faded in recent years as customers were not impressed by how little the iPhone had changed between iterations.
The completely redesigned Apple smartphone features a 5.85-inch edge-to-edge bezel-less display, an OLED screen, wireless charging, no home button, an improved front camera system and 3D imaging software. It also includes new facial identification software to replace the fingerprint used on previous phones.
It was unveiled earlier this year in September, along with the iPhone 8 and iPhone 8 Plus. The iPhone X was touted by Apple CEO Tim Cook as "the biggest leap forward since the original iPhone".
Pre-orders for the iPhone X started last week Friday in SA. The 64GB device will sell for just over R20 499 and the larger, 256GB device, for R23 999. Those who placed pre-orders were invited to an event last night, to have the chance to buy the device at midnight.
"Through the course of the night and morning, all our iPhone X units have been sold out. We encourage customers to do a cash back-order online for priority shipping via www.myistore.co.za, or have their names put on the waiting list for cellular contract or low interest finance purchasing options in one of our iStore locations," says Chris Dodd, iStore CEO.
The handset was officially released in the US, Europe and some parts of Asia early this month.
There was speculation that Apple would not be able to meet demand for the new product, but Reuters reported on the day of launch the company was "quite happy" with how manufacturing of the iPhone X was progressing.