Becoming a futurist for your organisation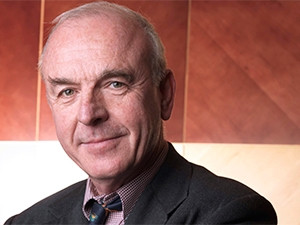 Scenario planning is about looking at the future, by telling plausible stories of what can happen, rather than trying to forecast what is going to happen.
This is according to Clem Sunter, business author and corporate strategist who recently published a book called Flagwatching, because he says clients prefer to identify the flags that are changing the game and then play out the scenarios.
"In a book published in June 2001, Chantell Ilbury and I captured the idea of a massive terrorist strike on a Western city in a formal letter to George Bush, who was then President of the United States. 9/11 happened three months after we published the book. Right now the religious flag trumps all the others, as indicated by the latest attacks in Paris."
Anyone can become a flag watcher and that is why he has just published Flagwatching to show people how to do it, he said.
Sunter was born in England and was educated at Winchester College. He went to Oxford where he read Politics, Philosophy and Economics. He later moved to Lusaka to work for Anglo American Corporation Central Africa. From there he was transferred to the head office of Anglo American Corporation of South Africa in Johannesburg. He spent most of his subsequent career in the Gold and Uranium Division, serving as its Chairman and CEO from 1990 to 1996. He was, until recently, Chairman of the Anglo American Chairman's Fund.
As early as the 80s, he established a scenario planning function in Anglo, with teams in London and Johannesburg. He put together a presentation entitled "The World and South Africa in the 1990s", which became very popular in South Africa in the mid-80s. In it, two scenarios were offered for South Africa: the 'High Road' of negotiation, leading to a political settlement and the 'Low Road' of confrontation, leading to a civil war and a wasteland. South Africa took the 'High Road'. Two highlights for Sunter were a presentation to FW de Klerk and the cabinet in 1986 and a visit to Nelson Mandela in prison, to discuss the future just before his release. Since 1987, he has authored 17 books, some of which have been bestsellers.
He was also voted by leading South African CEOs as the speaker who has made the most significant contribution to, and impact on, best practice and business in South Africa. Sunter will be speaking at the ITWeb's Governance, Risk and Compliance Summit 2016, which will take place in February.
"Corporate governance is strengthening in South Africa and much of this trend has to do with the splendid effort of Mervyn King to put it at the centre of running a business. We are at the forefront of corporate governance in Africa and our skills should be exported to the rest of the continent," said Sunter.
This has great impact on foreign investment, as foreign investors now examine the environment for corporate governance in a country before investing in it, he said.
"South African companies are not over-governed, but there is a degree of bureaucracy in the way that it is handled in many companies. It should be seen as a genuine value-adding discipline, as we have had a few examples recently, of how costly it can be if transgressions come to the attention of the authorities and the public," he added.
"The world today is probably tougher for business than at any other time in my life. This is partially caused by the slowdown of the Chinese, but also due to many other disruptive factors. It is essential for business not to be tempted to break ethical codes to make a profit. Hence, corporate governance is more important now than it has ever been," he concluded.