22seven debuts iPhone app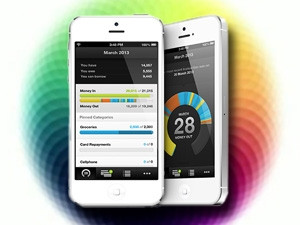 Personal financial management (PFM) service 22seven is now available as a mobile app on what CEO and founder Christo Davel says is its customers' preferred platform - the Apple iPhone.
The local start-up, a centre of debate in the local banking industry last year, yesterday announced its new app - "a work in progress" - is available as a first edition, with more features to be added in future, followed by an Android version of the app.
The PFM service, which launched in public beta in January last year and came out of beta about four months later, says it has "huge ambitions for mobile". Earlier this year, when Davel announced the iPhone app was in testing phase, he said there had already been pressure to roll out a mobile platform for 22Sseven users.
The decision to build an iOS app first, said Davel, was based on research into which platform was the most popular among 22seven's user base.
"Of course, we will have an Android app, that's a no-brainer. But the fact is: the element that takes the longest to build in a mobile app is the design. Once you've cracked the design, building it for other platforms is quite quick. The first rollout always takes the longest."
22seven says it is working on the Android app and users will be able to use the iPhone app free of charge for the month of May.
For now, says the company, the app does not enable users to sign up with 22seven or link accounts, update Investec and Capitec accounts using a one-time password, or compile a spending and financial management plan.