Ensure IT asset disposal compliance
The POPI Act requires IT asset disposal (ITAD) accreditation, says Wale Arewa, CEO of Xperien.
"Business executives responsible for IT asset management need to understand the principles of ITAD and they need to consider regulatory compliance and the protection of company information.
"They will soon face massive fines, civil claims and reputational damage if they fail to comply."
Xperien recently launched a mobile hard drive crusher, which will be present at ITWeb POPI Update 2017 in Sunninghill on 30 May.
Delegates will be able to see how this truck operates and how to ensure compliance to ITAD.
"The shredder is able to provide maximum security when erasing data from hard drives by eliminating the chain of custody that is normally required between the client's premises and the shredding plant. Military, attorneys and financial services clients have all requested this service," says Arewa.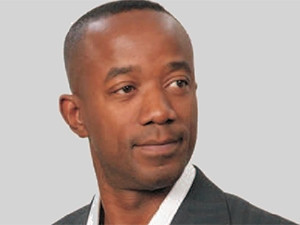 "This truck provides on-site degaussing and destruction that's not only safe and secure, but also fully POPI compliant. It offers mobile data destruction services that include the physical shredding of 300 hard drives, 500 data tapes, USB sticks and up to 400 mobile phones every hour. The mobile facility also offers the digital shredding of hard drives, solid state drives and data tapes, and also the degaussing of HDD and tapes."
Hard drives made of aluminium, steel and other metal alloys are required to be shredded into tiny pieces and this would normally happen in an industrial factory.
Arewa says IT asset managers should seek to understand how ITAD service providers add value to the process. According to him, an ITAD vendor that takes a proactive role can start as early as the planning process for asset acquisition, and continue through the product lifecycle and into asset disposition.
"As an advisor, the ITAD vendor can help make refurbishing decisions that preserve maximum resale value. By remarketing clients' IT assets through retail channels, the ITAD vendor specialising in asset value recovery helps clients make more money from IT asset disposition while fully meeting environmental and data security standards," he concludes.