Cabinet appoints new SITA CEO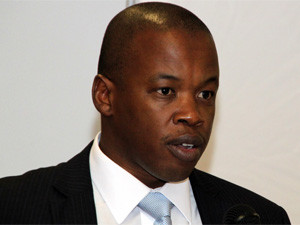 Setumo Mohapi - CEO of the state's signal distributor Sentech since November 2010 - will now head the State IT Agency (SITA), making him the 18th chief executive in the entity's 15-year history.
Acting Cabinet spokesperson Phumla Williams says Mohapi takes over from Sithembiso Freeman Nomvalo, who was appointed SITA CEO - initially for the temporary period of a year - at the end of May 2013.
Williams says, while she is not sure of Mohapi's commencement date at SITA, Nomvalo's term there expires at the end of March. Last year, when Nomvalo's "temporary" term was supposed to come to an end, it was quietly extended for a year.
Mohapi has led Sentech since 1 November 2010. Should he be under a five-year contract, like COO Kganki Matabane, his term will only end in about seven months.
In terms of a replacement CEO for Sentech, Williams says there will be a process of advertising the post. For details, she referred ITWeb to the Department of Telecommunication and Postal Services, which had not responded by the time of publication.
In a statement responding to media queries around Mohapi's SITA appointment, Sentech said this morning: "Sentech would like to put it on record that Mohapi is still the CEO of Sentech and that he is still dedicated to his current position.
"Dr Mohapi acknowledges it is always an honour and a privilege to be asked to perform such important work in public service and this is what he has been doing at Sentech over the last four years."
The company did not provide further clarity, saying only that any further information that needs to be communicated regarding Sentech's CEO, "will be communicated to all stakeholders via the correct channels".
Musical chairs
SITA has lacked longevity in its leadership structures since its inception in 1999. Freeman Nomvalo replaced Blake Mosley-Lefatola, who left eight months before his contract came to an end - a blow to government's bid to spruce up the agency's efficiencies and operations.
SITA later said in a statement that, after a review of the state entity's strategic direction, the board and Mosley-Lefatola had agreed to an amicable parting of ways to allow him to pursue other interests outside SITA.
At the time of Nomvalo's appointment just short of two years ago, SITA - set up in 1999 to act as government's IT buying arm to trim costs - said the move was aimed at "assisting in ensuring the finalisation of the implementation of the board turnaround intervention and in enhancing SITA's ability to fulfil its legislative mandate".
Prior to that, the agency had been plagued by a lack of top-level stability, and had also been beleaguered by large-scale corruption and irregular procurement practices. Then public service and administration minister Richard Baloyi announced a turnaround strategy in 2010.
Who is Setumo Mohapi?
According to Sentech's profile on its incumbent CEO, Mohapi is a veteran in ICT, having worked at various companies in the sector - including as COO of iWayAfrica, a former Telkom subsidiary. He also served as CTO of ICT-Works.
Mohapi's academic standing includes a Bachelor of Science degree in electrical engineering and computer science from the Massachusetts Institute of Technology (MIT), a Masters degree in electrical engineering, also obtained at MIT, and a doctorate in electrical engineering (telecommunications) from Wits.