FoneWorx builds up knowledge unit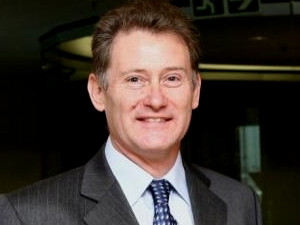 FoneWorx is mulling potential acquisitions in the research space as it seeks to boost its MediaWorx offering to become its largest revenue generator through its Knowledge 350o offering.
The company has also been investing in staff to bolster sales of the business process company, which it recently launched.
FoneWorx reported revenue up 32%, to R63.2 million, in the first six months of the year, while profit before tax only gained 10.5%, to R19 million. It managed to boost its cash reserves 9.6%, to R104.7 million, by the end of December.
The listed company also grew its staff costs 64%, to R12.6 million, as it extended its employee base from 52 to 76. It says this growth is due to the anticipated increase in sales in MediaWorx and the launch of Knowledge 350o.
In addition, its FoneWorx Call Centre has been boosted by 12 people to cater for Dealfinder, a Caxton online digital product. It also grew technical staff to cater for these developments.
FoneWorx CEO Mark Smith says the group's aim is to have its MediaWorx unit contribute more to its overall top line than BizWorx.
MediaWorx is currently FoneWorx's second-biggest unit, after BizWorx, and contributed R30 million to revenue, compared with R19.6 million in the six months to December 2012. However, it has a higher cost of sales base than BizWorx and added R11.5 million in gross profit, just under half BizWorx's contribution.
Smith explains the higher cost base is due to MediaWorx being "human resource heavy", while BizWorx is an automated entity. MediaWorx has traditionally promoted FoneWorx's technology services such as SMS, interactive voice response, multi-messaging services, Web design/hosting, and instant messaging.
Future focus
During the first half of the year, MediaWorx re-engineered itself to provide a more fundamental and broader strategic offering to existing clients, which should open new channels to gain additional clients in varied sectors of the economy.
Smith explains this move into a more consulting area will see Knowledge 350o provide a business process plan for clients, which will then be augmented by technology as a facilitator. He expects legislation such as the Consumer Protection Act and Protection of Personal Information Act to aid growth.
Knowledge 350o is a roadmap that comprises 15 business processes, aimed at increasing a business's knowledge about its customers, its market, regulations and moving a company's marketing strategy from mass marketing to one-to-one marketing. It also seeks to build databases to create granularity around a single customer view as opposed to clustered views.
The new unit will aid MediaWorx by bringing in new revenue streams through strategic consulting and expanding its geographic and sectoral footprint, says FoneWorx. The group also anticipates the unit leading to long-term relationships with clients as opposed to its traditional ad hoc short-term relationships.
"Knowledge 350o has opened up exciting avenues for potential acquisitions of companies that complement the underlying business process and executive management are currently evaluating various options in this regard," it says. Smith says the group is currently looking in the qualitative and quantitative research sector.