Android charger scans for malware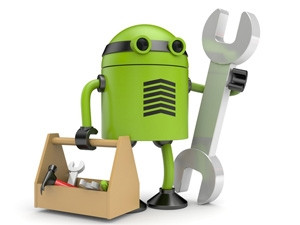 Mobile security start-up Kaprica Security has unveiled Kaprica Skorpion, a charger that scans Android smartphones for malware, viruses, and malicious rootkits while it charges the device.
According to Technology Review, the charger analyses the device's operating system files, and doesn't need to trust its phone's operating system, memory, or processor to find out whether the phone has been compromised.
In this way, the smartphone isn't vulnerable to malicious code that could obfuscate scanners by lurking on the device and intercepting legitimate scan results.
Kaprica says on its Web site, that Skorpion is a three-step system that happens automatically without any user interaction. Firstly, the "Quick Scan" lets the user know if the device is infected in as little as two minutes.
"Deep Scan", which takes around six minutes, will reveal any malicious changes to the phone's OS. Finally, the Web interface quickly and quietly identifies and reports on any malicious content and the cleanliness of the mobile device.
Too good to be true?
As a recent Trend Micro blog revealed that Android threats, specifically malware and high-risk apps, have finally reached the one million mark, could the Scorpion be a "silver bullet" to the Android security problem?
Gavin Heatherington, group MD of Neworder Industries, believes Kaprica Skorpion is onto something; however, he is not sure about a charger that can scan and repair a smartphone for malware without testing it first.
He says it poses several questions, such as is the charger "smartphone dependent". "In addition, say malware is picked up on a phone, does the user get a root cause analysis so this does not happen again?
"We all know that by infecting a cellphone with malware, one can either target private information or even steal your money through unauthorised charges to your phone bill and, until the Skorpion has been properly trialled and tested, smartphone users should adopt the following precautionary measures.
"Firstly, look for any anomalies, such as unfamiliar charges on your phone bill, strange behaviour from the device, such as opening and closing apps or sending text messages by itself, and also if the battery is draining extremely fast.
"To keep your mobile phone safe, keep the software up to date. Malware looks for 'laggards' and aims for the operating system. Secondly, shop the big name brands, such as Google Play Store, Apple App Store, and the Amazon.com app store. Also, be careful where you click - some malware comes embedded in drive-by-download Web site links that automatically download a malicious app.
"Certainly the Android smartphone charger can act as an anti-virus scanner. Downloading a security app, like Kaprica Skorpion, will keep you safer and better protected on your mobile device. However, the human factor is still the weakest link; I am sure there is no anti-malware to 'idiot-proof' a device."