De-hyping the cloud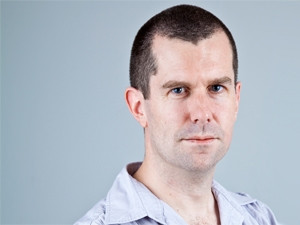 ITWeb plans to strip the hype from cloud computing and get down to some straight talk at its revamped Cloud Computing Summit this year.
Event programme director, Jon Tullett, says feedback from delegates at previous events indicates there is strong interest in cloud computing, but that local enterprises are seeking insight into the realities of cloud computing, not just its potential.
"We're delivering two days' of talks that are designed to be more realistic," says Tullett. "We're addressing the real-world issues, enterprise concerns, and the realities of implementing and using cloud computing, with a strong focus on the local realities - like the ability of service providers to deliver with local infrastructure."
Speakers participating in the conference have been carefully chosen to deliver usable information with local relevance. Among the speakers will be UK-based Chad Wathington, director of ThoughtWorks Studios, outlining how ThoughtWorks uses the cloud, and what the company sees its customers buying and using when it comes to cloud computing.
Kenny Inggs, a co-founder and CTO of 22seven, which was sold to Old Mutual at the beginning of this year, will deliver a case study on the business' success story from inception to sale - all enabled by the cloud.
In addition to two days' of local and international insights and case studies, the Cloud Computing Summit will deliver a workshop and cocktail event, aiming to give delegates every opportunity to network and gain useable knowledge.
The ITWeb Cloud Computing Summit will be staged at The Forum, in Bryanston, from 16 to 17 July. For more information about this event, click here.