The intersection between predictive analytics and scenario planning
Predictive analytics provides an organisation with foresight, while business intelligence primarily focuses on unlocking insights into what has happened.
In the financial context, predictive analytics can be leveraged with scenario planning to allow an organisation to be able to chart its potential strategic and tactical options as part of optimising its decision-making.
So says Maiendra Moodley, divisional head (GM): financial systems and processes at the State Information Technology Agency, who will be presenting 'Building a financial model for Predictive Analytics' at the ITWeb Business Intelligence Summit 2017, on 14 and 15 March at The Forum in Bryanston.
"Beyond improving the responsiveness and quality of decision-making, this intersection between predictive analytics and scenario planning allows business leaders to understand the context and decision-making horizon," he explains.
Speaking of how predictive analytics can help businesses plan better for the future, Moodley says it provides business with an improved decision-making horizon which ultimately contributes to better business performance.
"In the current global economic climate, where organisations are continually under pressure to find new ways to do more with less, predictive analytics allows business to find the potentially hidden answers and insights among their data stores that may contribute to making more timeous, relevant and appropriate decisions."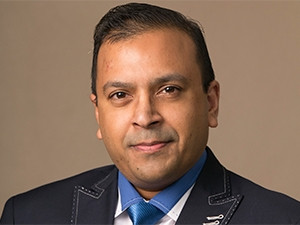 "Predictive analytics represent both an evolution and a revolution for business intelligence," he says. "An evolution in so far as these analytical solutions will continue to become more part of what the lines of business expect IT to deliver as part of demonstrating the value of IT's contribution to the business's strategic and tactical decision-making."
The revolution, he says, is in respect of providing foresight which gives a means of future-proofing decision-making to the extent to which big data and the relevant data analytical algorithms can be leveraged. "The change which I see occurring is that the currency of predictive analytics will be measured in the strength to which they contribute to decision-making based on the depth and applicability of the underlying analytical algorithms."