Thaver leaves Cisco for Bowline Security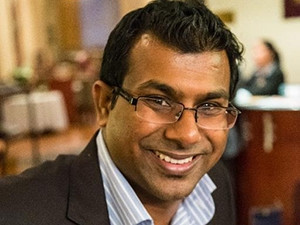 Vernon Thaver has been appointed as chief security and technology officer at Bowline Security.
Bowline Security, founded in 2011, is a cyber security, advisory and solutions provider, operating globally.
Thaver describes himself as an executive-level chief technology officer (CTO) focused on business and technology architecture, with over 15 years' experience encompassing technical, operational, procedural and project management responsibilities in telecommunications and IT networking.
He was previously CTO for Cisco South Africa, where he had been for over a decade. Thaver was responsible for aligning the company's global technology, business and channel partner resources and capabilities.
"After 11 years at Cisco and two years in the role of CTO for SA, I was keen to explore a focused and even more impactful role outside corporate. I am inspired by modern technology leaders like Elon Musk, and thus the opportunity to explore my own entrepreneurial bent, in a market that is highly relevant, has tremendous growth potential and yet is inexplicably under-addressed, was alluring," he comments.
"My vision is for Bowline Security to leverage our global footprint to establish ourselves in the African, Middle East and European/UK markets as one of the top cyber security companies.
"We are not a technology reseller or transactional systems integrator. We aim to be a trusted business partner concerning organisational risk and resiliency strategies, and providing security technology solutions that are aligned to business outcomes."
Speaking on one of his great discussion passions, cyber security, Thaver says the dream of digitisation is under threat of deferment due to a lack of understanding of the importance of cyber security.
"This is because while digitisation is happening at the speed and scale of the cloud, correspondingly the world faces significant and constantly evolving cyber security threats that target critical (IT and non-IT) infrastructure and data, stymie online freedom and innovation, and undermine economic viability.
"Companies need to adopt a digital business mind-set. This speaks of the cultural mind-set shift that ensures every business strategy, process and operation has elements of cyber security awareness focused on trust and resiliency. One way we will do this is to continue to focus on thought leadership and capabilities in key verticals such as the maritime sector, oil and gas, or the hospitality industry where we are established."
He believes businesses must view cyber security governance as an imperative in the boardroom and ensure it is adequately funded and resourced.
"Since Bowline Security is in an investment phase, we need to work to establish Africa as a serious innovator in cyber security and simultaneously address the extreme shortage of modern era cyber security skills, which includes areas such as adapting learning and advanced analytics. We will take a crawl, walk and run approach to innovation. At the moment, we already provide internships and we have recently secured an exciting innovation project concerning cyber security in IOT."