Vodacom swoops on patent in court fight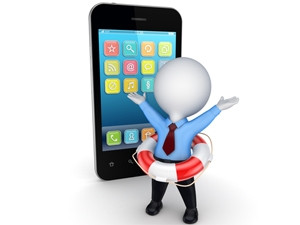 Vodacom - SA's largest mobile operator - has gone all the way to the appeal court to pick up a patent that it seeks to use as it expands its revenue stream into new areas, such as financial services.
The cellular company - along with others in SA - wants to bolster its flagging top line by adding new services, such as insurance. MTN, its biggest local competitor, has also made similar moves as it faces similar challenges.
ICT industry veteran Adrian Schofield notes operators are seeking to become service providers by adding as many value offerings to their pipes as can be placed on a mobile platform to sell more to what is essentially a captive audience.
Vodacom spokesman Richard Boorman says the operator went after the patent - which covered a transaction facilitation system that was linked to the use of prepaid airtime to purchase insurance - because it makes it possible for it to offer the service in the future as part of its financial services basket.
Dotting the i
The patent was originally held by Namibia-based Trustco Group, but the entity had let it lapse and then tried to renew it, a move Vodacom opposed all the way to the North Gauteng High Court, where it won its bid to stop Trustco being able to renew the patent.
Trustco, which has declined to comment on the basis of sub judice as it is appealing the decision, had been keen to expand its mobile insurance offering to several emerging markets, including SA. Two-and-a-half years ago, the entity said the insurance concept - available in Namibia and Zimbabwe - was being trialled with Shoprite, in Namibia, and Trustco was also in talks with a retail group and a cellular company in SA.
In the six months to September, the locally-listed company said: "The insurance division remains on the cutting-edge of affordable insurance as various new products and ideas are currently on trial or being launched in Africa and other emerging markets." However, revenue from premiums dropped 17%.
Schofield notes Vodacom's move - at an undisclosed cost - was a bid to make sure it had covered all its bases as it moves into the sector more strongly, as it sought to avoid a repeat of the Please Call Me case, which resurfaced this week. He adds Vodacom is keen on such offerings because "there's big money for the broker who carries the financial transactions".
Vital offering
Brian Neilson, director at BMI-TechKnowledge, notes financial services are incredibly important for mobile operators, and so - by extension - would be any enabling technology or patent. Neilson says the reason financial services are so key for operators is because M-Pesa has been the most successful of all mobile operator attempts to move into services that go beyond connectivity. "The example often mentioned is Tanzania where M-Pesa makes up 20% of Vodacom's total revenue."
Locally, the relaunched M-Pesa is finally gaining traction, having already signed up 700 000 new users, compared to the one million it garnered in the service's first four years of operation.
Neilson says financial services will increase in importance as operators come under increasing pressure to expand into value-added services. "This pressure will grow as voice revenues begin to slide."
In addition, says Neilson, banks and telecoms are converging to some extent, suggesting even more urgency for companies to position themselves well in the future converged services landscape.
Ovum analyst Richard Hurst says Vodacom's move may not be out of desperation for new revenue, but does prove the point that it has the resources to defend any revenue opportunity no matter how large or small. He adds, while financial services will not replace voice and data revenue, it will be an additional source of income.
Hurst believes other operators will seek to strengthen their positions in the mobile payments environment. "Whether this will be legal actions to the extent that Vodacom have just undertaken will depend on the perceived benefit."