SAP Africa appoints Mars hopeful as innovation head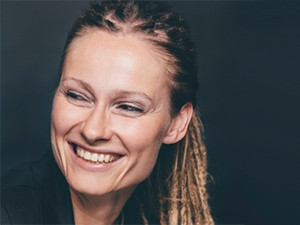 SAP Africa has appointed Dr Adriana Marais as head of innovation in Africa.
A qualified theoretical scientist and quantum biologist, Marais is one of the top 100 candidates in the Mars-One project, and aspires to be one of the astronauts involved in the development of a human settlement on the planet. The number of candidates is expected to be narrowed down to 24 later this year.
According to SAP Africa, Marais will lead the IOT Lab, the Co-Innovation Lab initiatives, as well as other innovation streams, while taking the company's digital platform solutions to the African market.
Based at SAP's Johannesburg offices, she will drive strategic co-innovation projects and take responsibility for the SAP Start-up Focus programme, which provides SMEs with digital solutions to help accelerate growth.
Discussing her new role, Marais says she aims to be involved in the Square Kilometre Array (SKA) project and Rwanda's world-first drone port.
"What appealed to me about the role is that I can put my knowledge and experience in theoretical physics into action and help transform Africa, while changing the lives of people across the continent.
"The SKA radio telescope currently under construction in SA, and the world's first drone port planned for construction in Rwanda promise to scale across the continent. I am actively involved in discussions towards partnership with these world-firsts in Africa, among other exciting and cutting-edge projects," she says.
Before joining SAP Africa, Marais was a postdoctoral quantum researcher at the University of KwaZulu-Natal (UKZN) and lectured in physics at the University of Cape Town (UCT).
She received her BSc in physics and philosophy from UCT in 2003 and a BSc Honours in theoretical physics in 2004. During 2007-2009, Marais completed her MSc at UKZN in quantum cryptography and started working towards her PhD in quantum biology at UKZN in 2010.
She believes Africa should increase efforts in bridging the digital divide with the developed world, and drive technological development. "To ensure our growing population in Africa has access to clean air, water and food, and to harness the potential of our expanding workforce, we need to significantly increase investment in education, particularly in STEM, computing and data science," she concludes.