Cisco appoints David Meads VP for MEA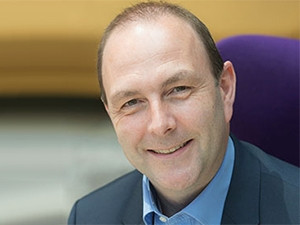 Cisco has appointed David Meads as vice-president of its Middle East and Africa operations, working from the Dubai office.
According to the company, Meads will be responsible for the execution of Cisco's digital disruption strategy on the two continents.
"As digital adoption gathers pace in the Middle East and Africa, the new geographical set up under Meads will allow for greater synergies, relevancy and sharing of best practices across the two regions," it says.
"The regions are showing tremendous potential and are in line to reap the benefits of digital transformation, supported by the prioritisation of digitisation in both government and business agendas."
Meads describes himself as "a business leader that has a proven ability to adapt leadership style in highly complex operating environments, knowing when to lead from the front and when to guide and support the broader team. My excellent communication and people skills have helped me to consistently build and develop high-performing teams across both the UK and Africa, often through periods of significant change and uncertainty."
Meads initially joined Cisco in 1996 from Siemens Network Systems. In 2010, he was appointed as SA MD and was based in Johannesburg. In 2012, he was promoted to vice-president for Africa, where he was credited with partnering the company with organisations across the continent to help them implement digital strategies.
"I look forward to taking on the additional responsibility of a fast-evolving, dynamic region and to working with the phenomenal team we have in place," says Meads.
"Combined, the Middle East and Africa region has the world's youngest demographic and presents a significant market opportunity, where new business models and innovative technology adoption are addressing unique market needs. Cisco's expansive portfolio allows us to partner with our customers and support their digital journey."
Earlier this month, the company appointed Ali Amer as managing director of global service provider sales in the Middle East and Africa. Amer has been tasked with helping telecommunications service providers transform their networks, businesses and customers' experiences to capture the opportunities created by the digital era in the region.
Cisco said it has several government partnerships across the Middle East and Africa, including a Country Digitisation Acceleration programme with Saudi Arabia, and plans to introduce several other similar initiatives in the near future.