SA loses digital TV 'leadership mantle'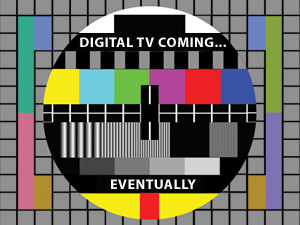 South Africa is falling so behind in its migration to digital television that at least 17 other countries on the continent have surpassed it by launching the service in one form or another, with Rwanda becoming the latest country to migrate.
As the international deadline looms, South Africa's own process is seemingly stuck at Cabinet, which has yet to sign off on the digital broadcasting migration policy - a process that has no known end date, despite promises this could happen in July.
As a result, SA is falling further behind its African peers each month, and seems unlikely to make the International Telecommunication Union's (ITU's) mid-2015 deadline for when analogue protection will cease, and is also losing out on the chance to supply the continent's needs for 100 million set-top boxes.
Passing SA by
According to the ITU, four African countries have completed migration ? Malawi, Mauritius, Rwanda and Tanzania - a process those in the industry say takes about three years to wrap up. However, Naspers, a locally listed company, is providing commercial digital terrestrial services to nine African countries, through GoTV, and a Chinese competitor - StarTimes - is offering the service in an additional seven countries.
Botswana has turned on digital TV - although it is using the Japanese ISDB-T standard, while Kenya, Uganda and Zambia have also deployed digital networks, according to the Digital Video Broadcasting organisation.
Thabo Lehlokoe, chairman of Seemahale Telecoms - a once aspirant player in SA's set-top box sector - says SA is now not only set to miss the deadline, but has also "obviously lost the leadership mantle in this space".
Seemahale had hoped to benefit from SA's move to digital television, and the need for about 100 million boxes on the continent, which had looked to SA to fill its requirements due to a lack of capacity. It has now moved into opportunities in other parts of the IT sector.
"A number of such aspiring industrialists who had intended to use this opportunity to launch themselves have had to close shop at a great loss to themselves and their shareholders. Most survived only by having diversified their operations and significantly downscaling their DTT activities. The hope is that there will be some who will still have appetite for this when the time comes," says Lehlokoe.
Chaotic decisions
IT veteran Adrian Schofield says the opportunity to manufacture boxes for Africa, and the chance of using migration as a catalyst for emerging manufacturers, is "gone" because "we hardly even follow at the moment; we are standing at the starting line watching everyone else run away from us".
Schofield says SA is in this situation because the "chaotic" decision-making process around whether to have controls in set-top boxes stalled the entire migration. Former minister, Yunus Carrim, had sought to resolve an impasse caused when broadcaster etv took his predecessor, Dina Pule, to court over her decision to have Sentech manage controls. Controls are provided for in the digital broadcasting migration policy.
Carrim's solution was to make controls mandatory for subsidised boxes, but to give broadcasters the option of whether to use the technology when distributing signal. This decision led to an outcry from TV stations, and the matter was not resolved before Carrim was redeployed.
Lehlokoe does not believe SA will meet the June 2015 deadline, and SA's planned dual illumination period would take the country well into 2016 before final switch off. "The sooner we start, the better."