Gambling on online betting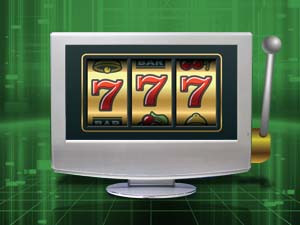 Almost three years after the Gambling Review Commission recommended online gambling be legalised as a matter of urgency, the Democratic Alliance has taken matters into its own hands and gazetted a Bill aimed to do just that.
The Remote Gambling Bill was gazetted yesterday by the Democratic Alliance's shadow minister of trade and industry, Geordin Hill-Lewis, as a private member's Bill. Hill-Lewis explains he followed this route, because the law had been languishing in Parliament for some time.
Should the law go through in its current format - without any opposition from the ruling ANC - South Africans should be able to wager online by the end of the year, notes Hill-Lewis. In its current form, the proposed legislation has not limited the number of potential licences, because there is "nothing wrong with robust competition" and to do so would mean operators would operate illegally anyway, he explains.
The Bill aims to regulate and license remote gambling in SA, provide for uniform norms and standards, and prevent minors and vulnerable people from being exposed to the "negative effects of gambling".
The proposed law also aims to ensure the provisions of the Financial Intelligence Centre Act are adhered to, and protect the public and licensed remote gamblers from fraud such as money laundering and the financing of terrorist and related activities.
State revenue
Despite the fact that online gambling is currently illegal, following a landmark ruling predicated by an appeal lodged by Piggs Peak, an ITWeb investigation previously found several sites are available to punters, and offer the option of betting in local currency.
Legalising online gambling has the potential to add millions to the fiscus each year, based on figures from the physical sector.
Physical gambling was legalised in SA in 1996 and has since skyrocketed into a multibillion-rand industry, with turnover doubling between 2001 and 2009. In the year to March 2013 - the latest figures available - punters wagered R281.8 billion, the bulk of which was at casinos.
Stripping out winnings, the gambling sector made R20.8 billion in the 2013 year, and the state collected R2 billion in tax.
Caveats
However, the law has strict penalties for those who offer remote gambling without a licence, including a 10-year jail term for first-time offenders, and up to 20 for any subsequent conviction. Breaching the pending law could also result in a penalty of up to 10% of turnover.
Under the proposed law, "remote" gambling can only be offered by licensed operators and any debt incurred unlawfully by punters cannot be collected, while winnings will be forfeited to the state.
Remote gambling is defined as wagering that takes place over the Internet, telephone or cellphone, television, radio or any other technology that facilitates gambling over a distance. However, certain people cannot apply for licences, including minors, public servants, or those who are mentally unsound. People who have been convicted of fraud or forgery, or are non-rehabilitated insolvents, are also not allowed to obtain remote gambling licences.