Every action has business repercussions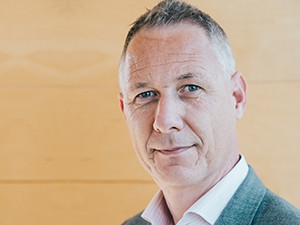 For every action there is an equal and opposite reaction. However in the advent of digital transformation, for every action, there is also a potential social media backlash.
This is according to Danny Rowark, regional manager EMEA West at open source and cloud solutions company, SUSE, speaking yesterday at the ITWeb SUSE Expert Days Forum in Johannesburg. Rowark believes the rise of the digital economy is driving higher consumer expectations on businesses, through mobile devices and specialised apps which provide instant access to personalised information. Making reference to Sir Isaac Newton's third law of motion: "For every action, there is an equal and opposite reaction," Rowark noted when organisations make crucial mistakes, the dire repercussions could lead to a social media backlash. He used the Trump inauguration as an example.
"A day after Donald Trump's inauguration an analyst on Fox News stated Trump's inauguration was the most watched inauguration in history. However, the US press provided evidence that this wasn't this case. Sean Spicer, the president's press secretary later reiterated the claims that Trump's inauguration was the most watched inauguration. When asked by the media why the presidency had misled the public about the inauguration attendance, counsellor to the president Kellyanne Conway explained this was done in the name of 'alternative facts', a term she coined in defence of the attendance claims," Rowark pointed out.
As a result of misrepresenting the facts, Conway and the Trump administration received a huge social media backlash, he continued.
"The world we are living in is changing. According to 2016 research we produce 350 000 Tweets per minute globally, ride hailing firm , Uber makes 1 400 rides per minute globally, and on digital music service, Spotify there are around 38 000 hours of music uploaded every minute. These are huge numbers, but what is even more staggering is the significant growth of these companies from the previous year," he explained.
Uber's rides, he went on to say, increased by 100% from 2015 to 2016, while Amazon's revenue increased 70% year on year per minute in the same period. On Spotify, the number of music steaming hours uploaded has increased by 186%, and dating site Tinder now has almost 1 million swipes per minute, Rowark noted.
"So the world is changing as we know it, and organisations need a good partner, a vendor who can support them on their digital transformation journey. Organisations need to be able to support DevOps and micro service as-a-service, they also need a vendor that's open source, that is providing value and everything they do must be customer centric," he asserted. "Because of the customer focus, companies have to provide quality and security, while delivering products and services to the market quicker and with lower costs and agility, in order to be able to use those assets again and again."