Mxit's Motribe acquisition was 'organic'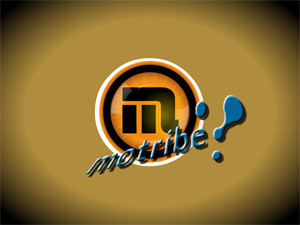 Mxit - Africa's largest social network - says its latest acquisition was an organic one that "just made sense".
The 100% acquisition of mobile social network builder and 2010 Silicon Cape start-up Motribe was made official last week, following Mxit CEO Alan Knott-Craig Jnr's recent decision to buy out shareholders 4Di Capital, Nic Haralambous and Vincent Maher.
Knott-Craig - who bought Mxit just over a year ago - says the move came out of working with Motribe since the beginning of the year, and a realisation that it would make more sense to have a closer working relationship. It does not mark a change in direction or strategy - nor does it signal a buyout spate, he says.
"The acquisition entrenches the commitment to social networking. The community portfolio is huge, because it embodies our entire Mxit user base, as well as our ability to work with companies to plug into Mxit. Motribe will be taking on the B2B aspect of our business."
According to Knott-Craig, Maher and his team will integrate with Mxit's community division and together, Mxit's head of community, Peter Matthaei, and Maher will extend the platform and tools available to clients and individuals wishing to create and manage community portals on Mxit.
Community capital
He says products of the acquisition include projects to improve users' building of profiles and creation of tools that will enable them as individuals, as well as brands, to run and manage their own communities and chat zones on the Mxit platform.
"It means that Mxit has more skills, more resources and even more capacity to develop and improve on Mxit's functionality and user experience."
Justin Stanford, general partner at independent early-stage technology venture capital firm 4Di, says the deal is more than "just a great exit". Stanford points out: "It's one of the first start-ups founded, funded and exited in the 'Silicon Cape' era.
"It's a sign that the vision we had in 2009 of fostering a vibrant community of successful, local, technology focused start-ups is coming to reality. It's very exciting, and it's also more good news for venture capital as an emerging asset class in Southern Africa."
App status
Two of the applications Motribe has been working on over the last few months, with Mxit, is its photo-based MxPix (an Instagram-like photo-sharing app) and JudgeMe (an anonymous "social discovery" tool that allows users to browse and judge others' photos).
MxPix saw a million users signing up in a little over a month, while JudgeMe has been installed by over 1.3 million users, has seen more than 320 000 photos being uploaded, and 9.7 million judgments being handed down.
"The success of Motribe's apps, JudgeMe and MxPx clearly demonstrated to both companies that there was a lot to be gained from a more formal partnership," says Knott-Craig.
He says key projects that Motribe will now take the lead on include the integration of a single Mxit ID across platforms via the Mxit APIs, and improving the analytic capability across all community interactions.